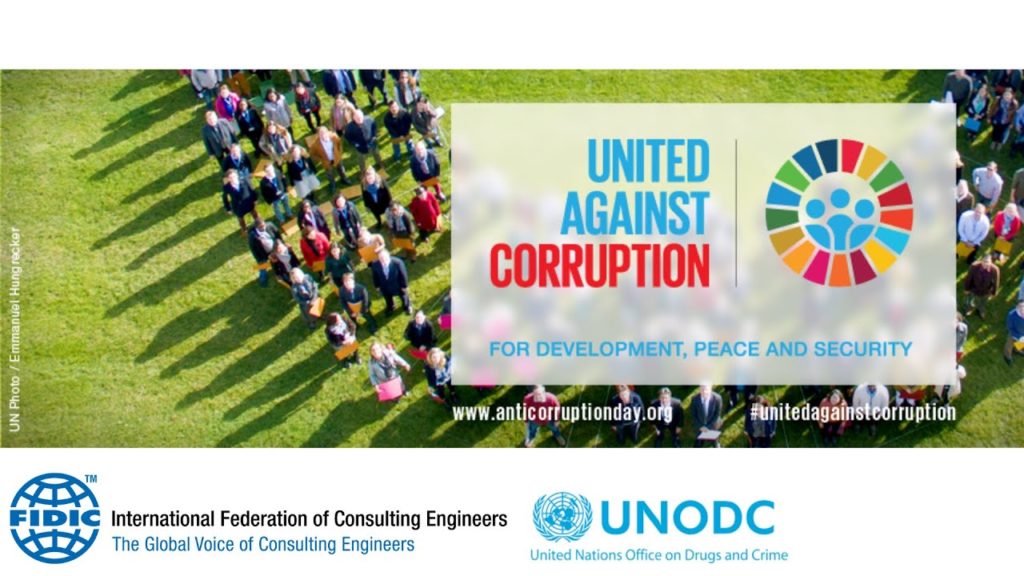 WFEO partner the International Federation of Consulting Engineers (FIDIC) hosted the special webinar "Recovery with integrity" for UN's International Anti-Corruption Day on 9 December 2020.
Corruption thrives in times of crisis and the ongoing global pandemic has not been an exception. During the Covid-19 health crisis, fighting corruption can mean the difference between life and death; adequate food or hunger; having a roof over your head or becoming homeless.
The recording of the webinar can be seen by clicking on the image below

More than 250 people attended the webinar, entitled "Recovery with integrity", discussed how the global construction and infrastructure industry can work together and unite to combat corruption, writes FIDIC communications advisor Andy Walker.
Introducing the event, FIDIC president Bill Howard from the USA said that he was delighted to see FIDIC reaching out once again with its online webinars. He highlighted the global cost of corruption – up to $4 trillion a year – which he said was a massive amount and something that FIDIC condemned totally.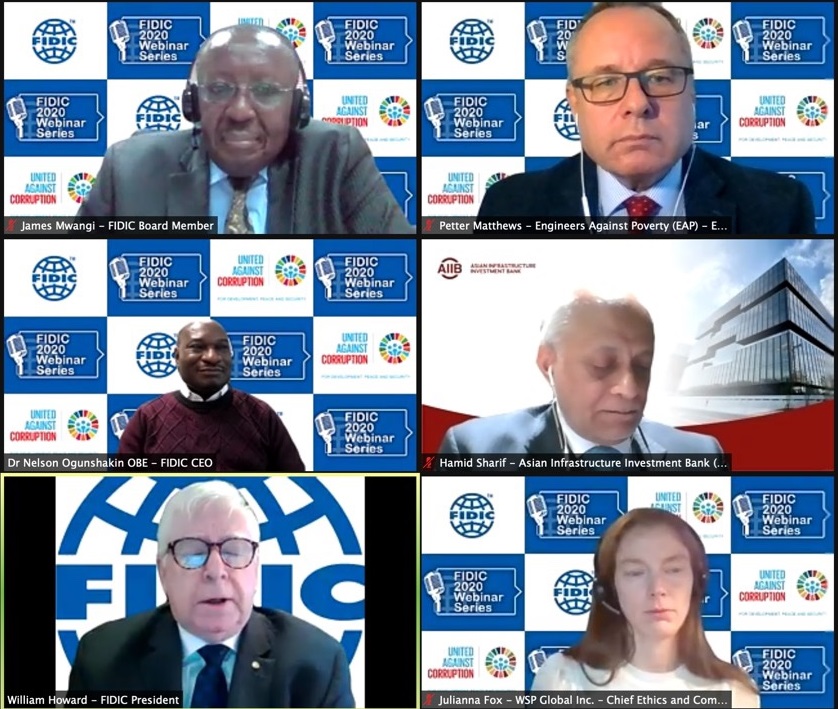 For more information: