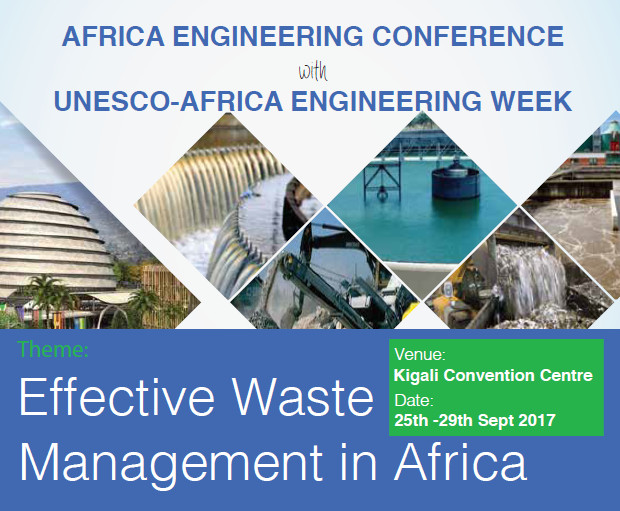 The Africa Engineering Conference 2017 / UNESCO Africa Engineering Week took place from 25 to 29 September in Kigali, Rwanda, under the theme "Effective Waste Management in Africa".
Organized by the Institution of Engineers Rwanda (IER), the Ministry of Infrastructure of Rwanda (MININFRA) in collaboration with the Federation of Africa Engineering Organization (FAEO), the United Nations Education Scientific and Cultural Organization (UNESCO) and WFEO, the conference was a success !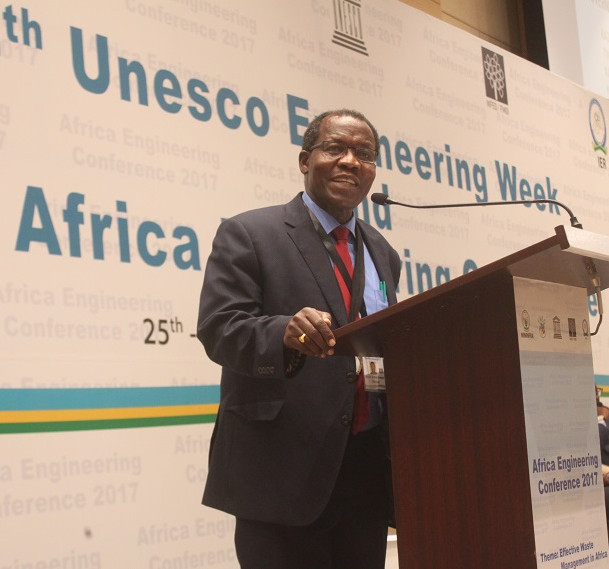 FAEO President Eng. Julius Riungu
It welcomed about 1,000 delegates including engineers, consultants, industrialists, economists, development partners, and other experts to discuss diverse challenges related to waste management in Africa and consider the prospects for adequate, reliable and sustainable development of waste management, as the continent rapidly urbanizes.
As a result of the deliberations and discussions, The

"Kigali Declaration on Effective Waste Management in Africa" and the

"Resolutions of the Conference on Effective Waste Management in Africa" were adopted.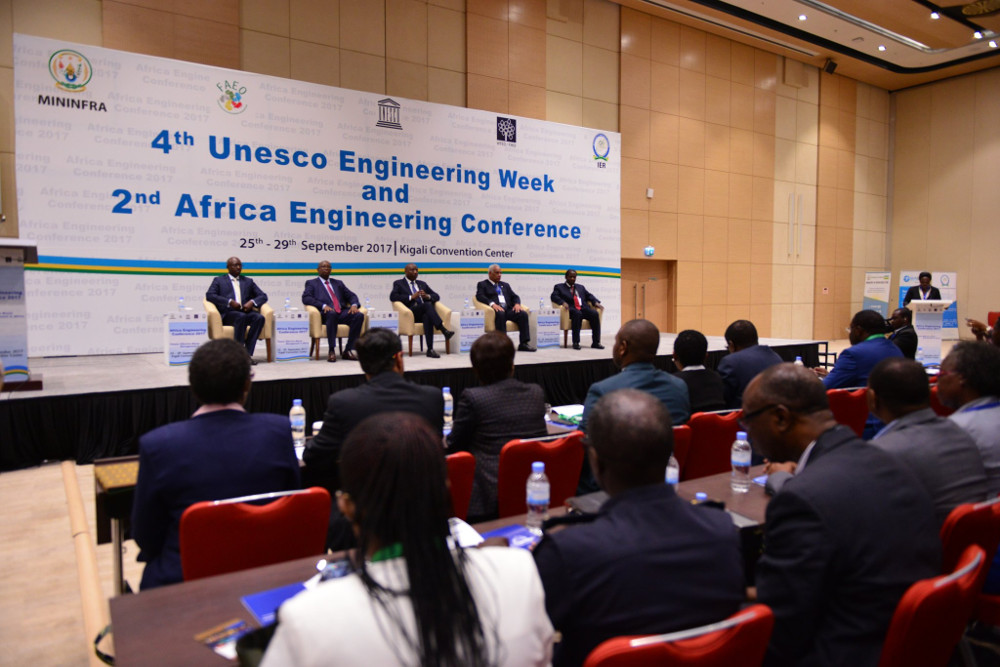 Both documents were signed by Eng. Papias Kazawadi Dedeki, president of our member the Institute of Engineers Rwanda (IER); Eng. Julius Riungu, president of the Federation of African Engineering Organizations (FAEO) and Member of WFEO Executive Council; Dr Alice Ochanda, the programme officer for gender and science at UNESCO regional office for Eastern Africa; and Eng. Martin Manuhwa, Vice-president of WFEO and Chair of its Committee on Anti Corruption.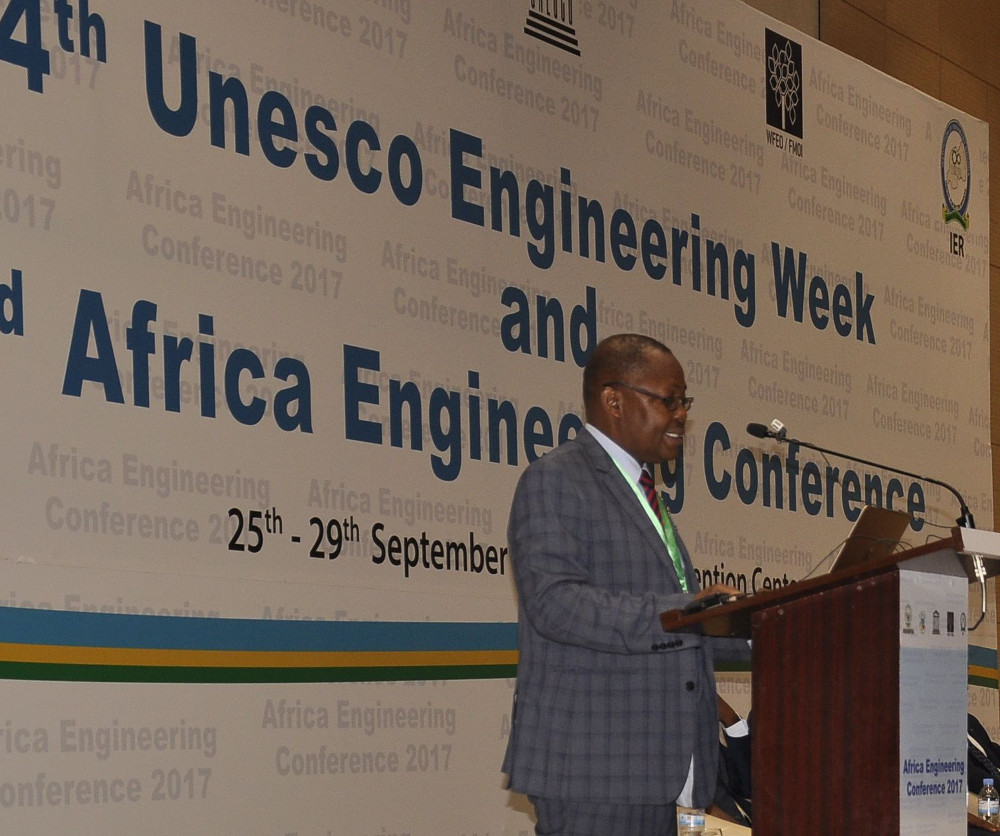 Eng. Martin Manuhwa
Eng. Martin Manuhwa delivered the

Speech of WFEO President Jorge Spitalnik and made his presentation entitled

"WFEO Committee on Anti Corruption Brief on the RAEng GCRF 'Africa Catalyst Project': Sub-Saharan Africa (SSA) Infrastructure Anticorruption Survey: Towards a Feasibility Study for a Corruption Index in Construction and Engineering-The Case of Zambia and Zimbabwe."
WFEO President was represented by Yashin Brijmohan, Vice President of WFEO in charge of its Committee on Engineering Capacity Building.
For more information:

Kigali Declaration on Effective Waste Management in Africa

Resolutions of the Conference on Effective Waste Management in Africa

Speech of WFEO President Jorge Spitalnik

"Sub-Saharan Africa (SSA) Infrastructure Anticorruption Survey"

Rwanda's The New Times article

Institution of Engineers Rwanda website

Ministry of Infrastructure of Rwanda website

Federation of Africa Engineering Organization website

UNESCO website

Committee on Anti Corruption website

Committee on Engineering Capacity Building website