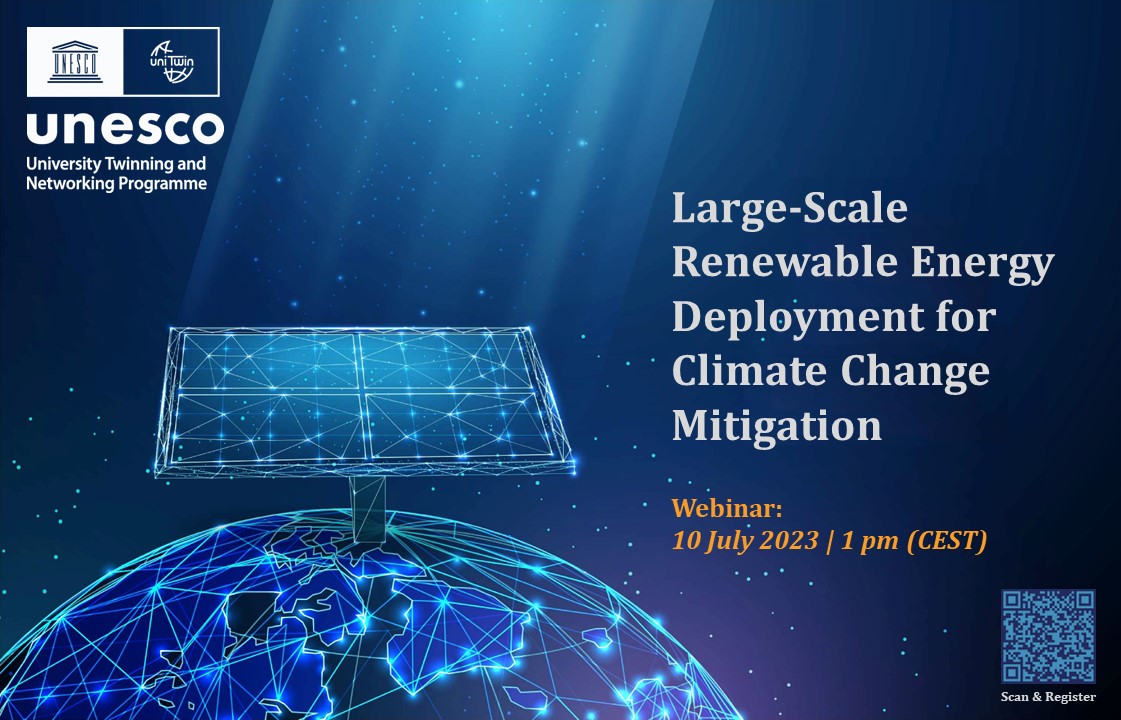 The UNESCO Capacity Building Section, Natural Sciences Sector hosted a webinar on Large-Scale Renewable Energy Deployment for Climate Change Mitigation, on 10 July 2023, as part of its the UNITWIN/UNESCO Chairs Programme.
The event featured speakers who are UNESCO University Chairs in this field from around the world.
Former WFEO President Dr Marlene Kanga ...
Continue Reading →