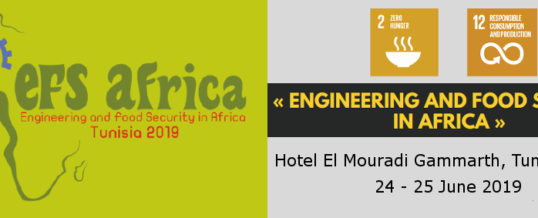 The Order of Tunisian Engineers organizes, in collaboration WFEO, an international conference on « Engineering and Food Security in Africa », that will take place in the hotel El Mouradi Gammarth, Tunis, Tunisia, 24-25 June 2019.
Indeed, the 17 sustainable development goals (SDGs) identified by the UN for the implementation of a sustainable development by 2030 take into account the economic, societal and environmental aspects as well as their interactions.
In this context, ...
Continue Reading →