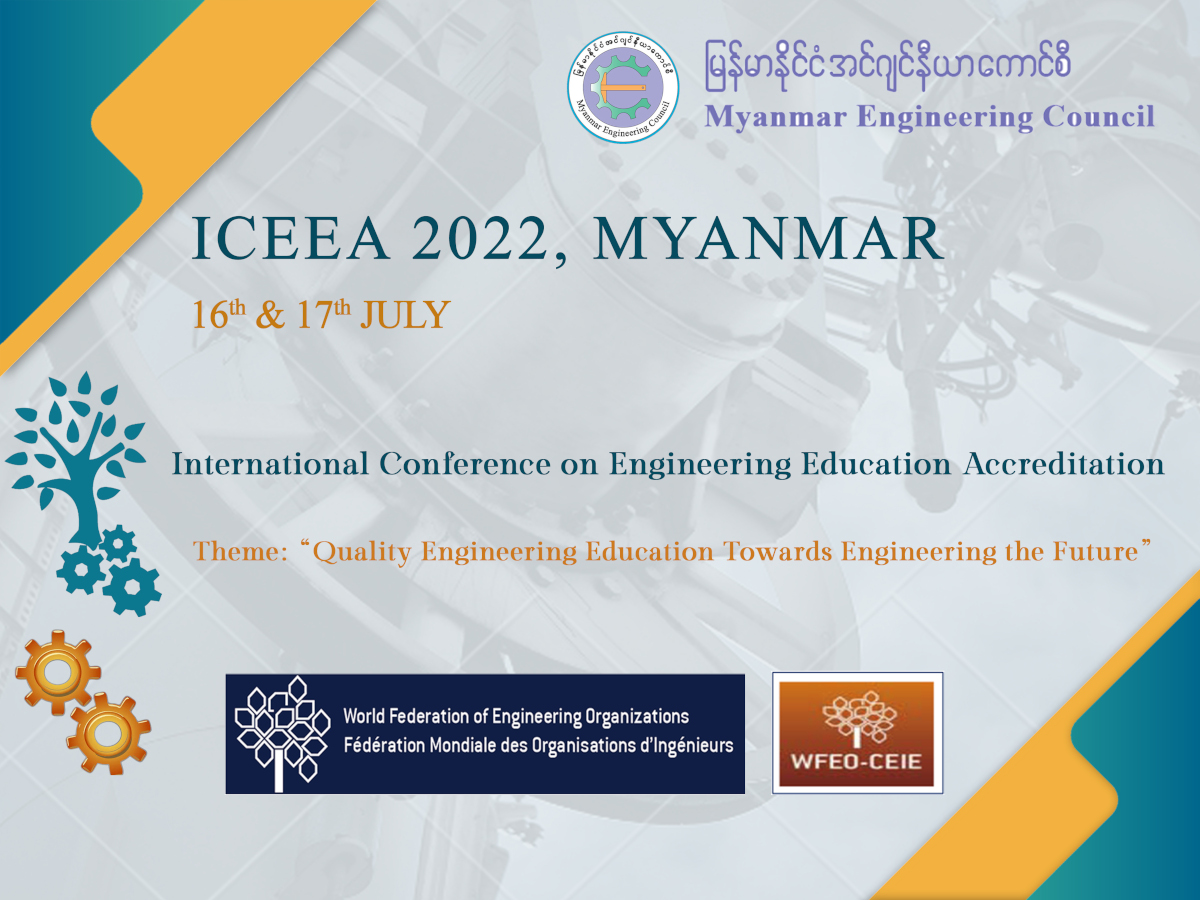 The Myanmar Engineering Council, host of the WFEO Committee for Education in Engineering (CEIE), hosted its annual International Conference on Engineering Education Accreditation (ICEEA 2022) virtually on 16 and 17 July 2022.
The Conference deliberations were on the theme "Quality Engineering Education Towards Engineering the Future".
ICEEA 2022 provided an opportunity ...
Continue Reading →