The International Network for Women Engineers and Scientists (INWES) recognized the contributions of Dr Marlene Kanga to women in Science Technology Engineering and mathematics (STEM) with the 2021 INWES Distinguished Service Award.
The Award has been presented "in recognition of her outstanding contribution at both the national and international levels, her effective leadership of engineering organizations that has had an impact on increasing the involvement of women engineers".
In addition to being the WFEO Immediate Past President, Dr Kanga was the National President of Engineers Australia in 2013 and a Vice president of INWES from 2011-2017.
She hosted the inaugural INWES Asia Pacific Nation Network meeting in Adelaide in July 2011 which resulted in nine new women in engineering networks being established in the Asia-Pacific region and a thriving, collaborative and supportive network of women engineers and scientists, now in its 11th year.
The Award recognizes her national and international efforts in increasing the involvement and recognizing the achievements of women engineers In Australia, at WFEO, INWES, UNESCO and the UN.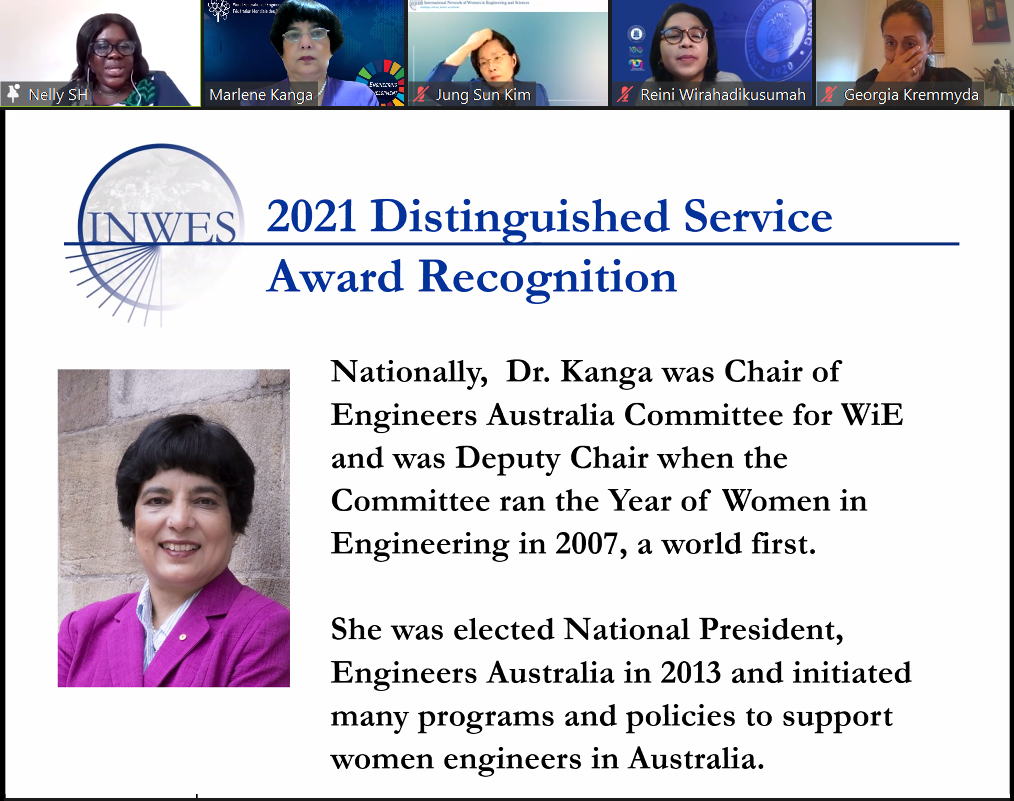 Dr Marlene Kanga: Contribution to diversity at the national level and as National President in Australia, presented by INWES at ICWES18, 3 September 2021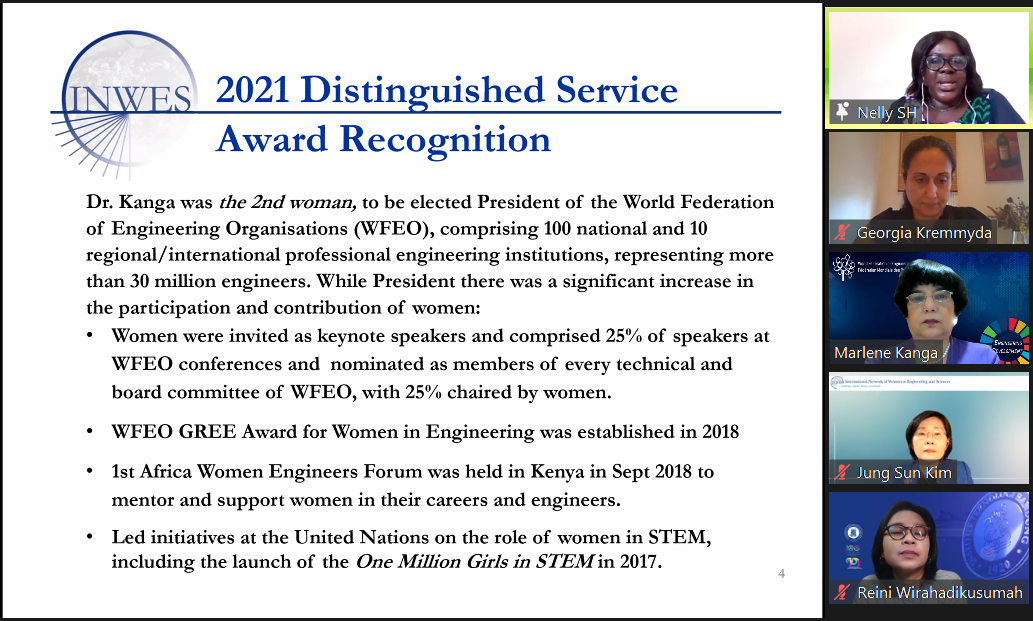 Dr Marlene Kanga: Contributions to diversity at WFEO and at the international level, presented by INWES at ICWES18, 3 September 2021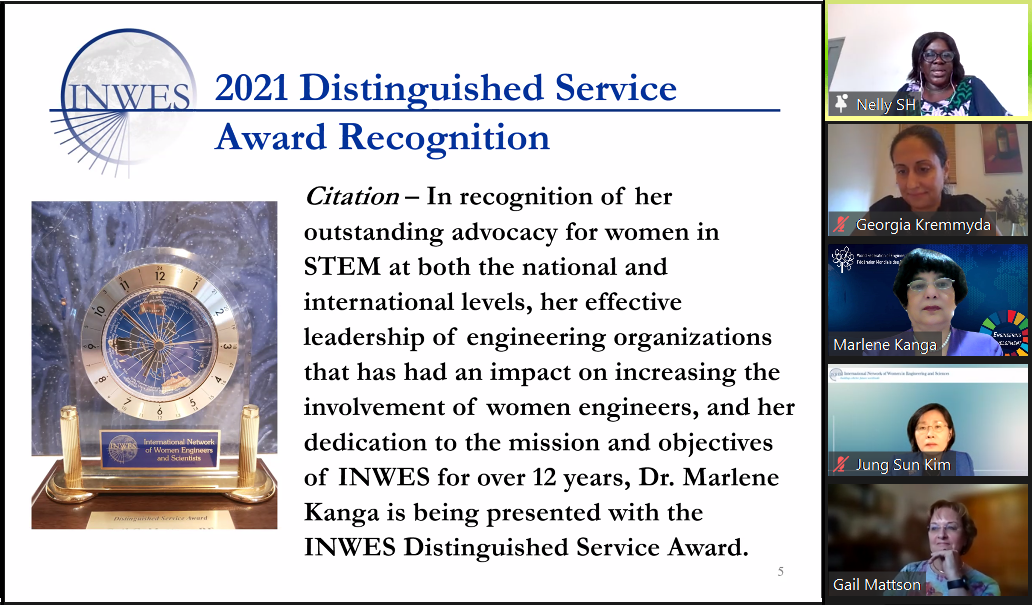 Dr Marlene Kanga: Citation for 2021 INWES Distinguished Services Award, presented by INWES at ICWES18, 3 September 2021

For more information:
International Network for Women Engineers and Scientists (INWES) website