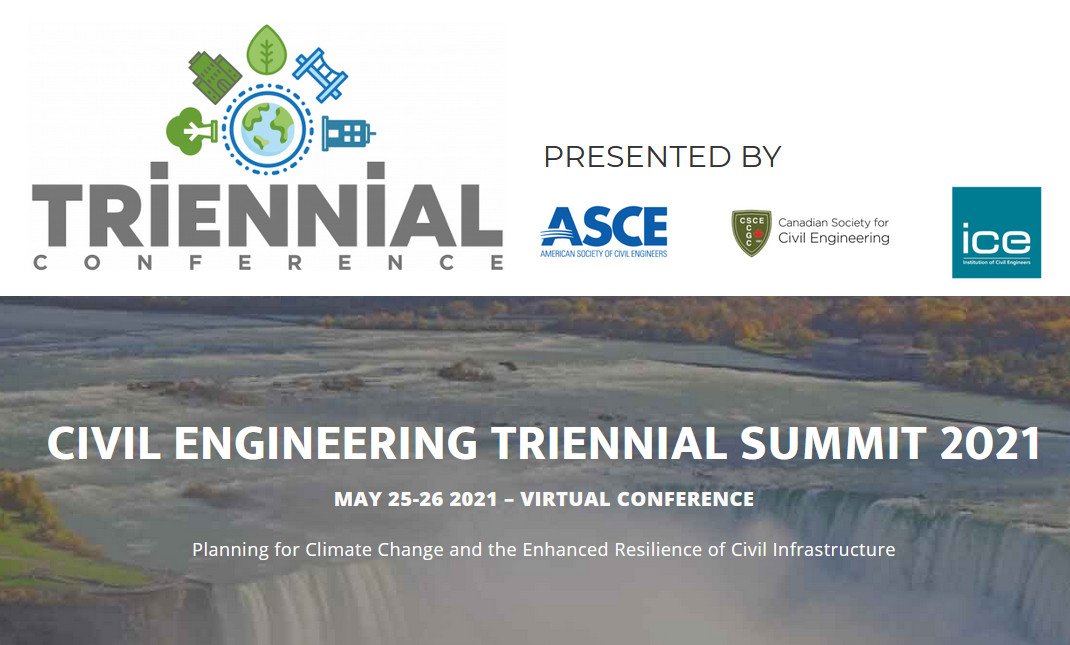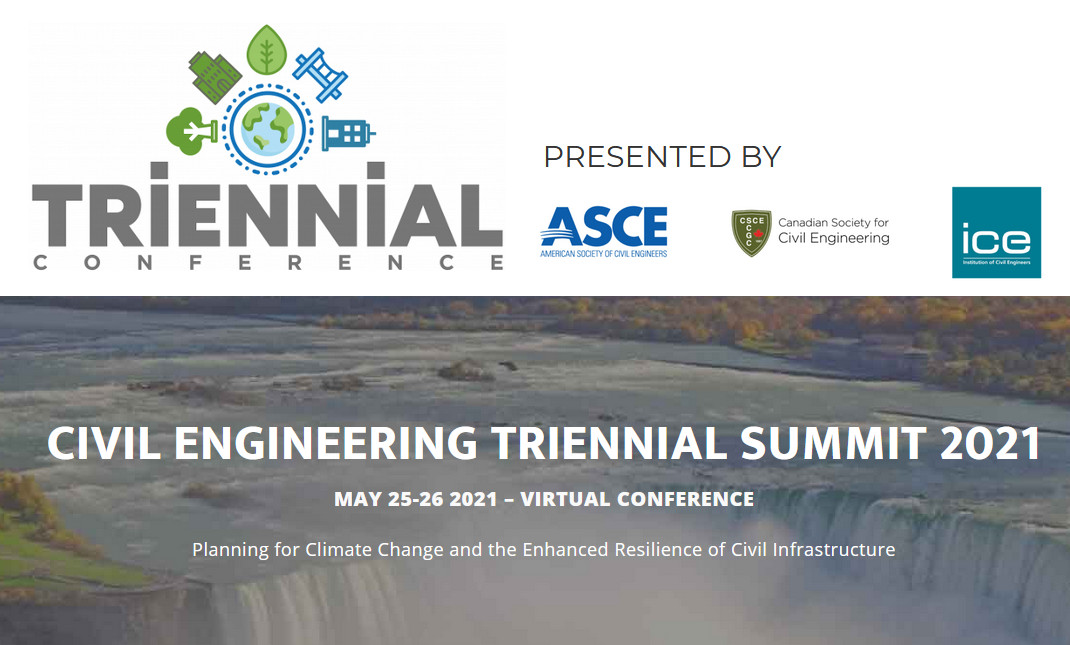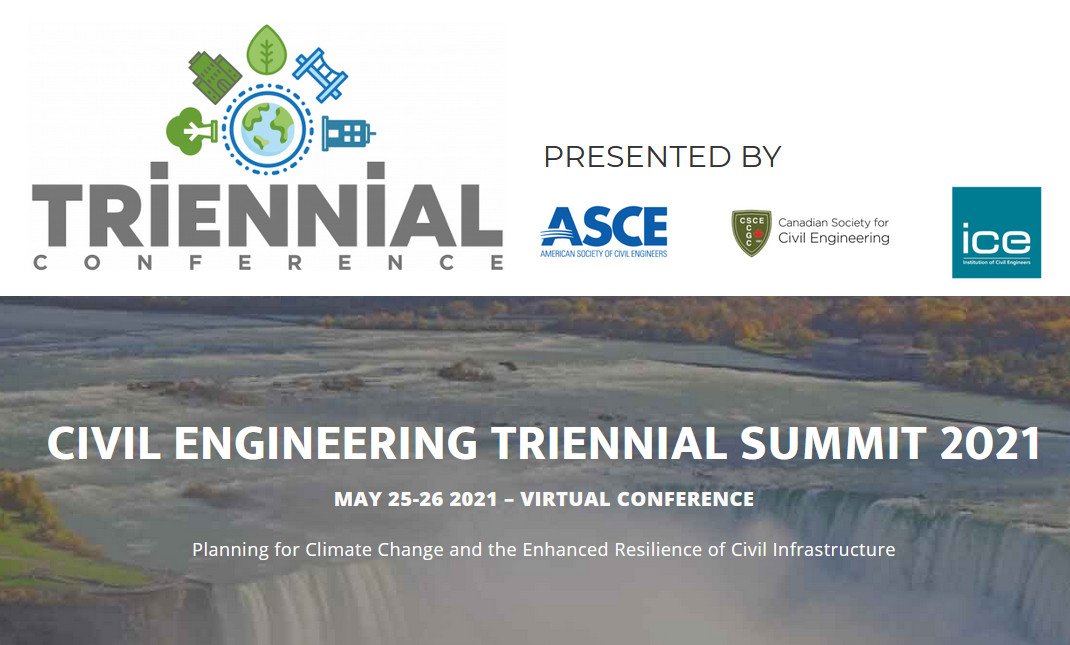 The 2021 edition of the Civil Engineering Triennial Summit "Planning for Climate Change and the Enhanced Resilience of Civil Infrastructure" will be held virtually on 25 and 26 May.
The Triennial Conference is jointly organized every three years by three civil engineering societies that total more than 300,000 members, the American Society of Civil Engineers (ASCE), Institute of Civil Engineers (ICE) and Canadian Society for Civil Engineering (CSCE).
The last summit was held in the UK in 2018 in conjunction with the inaugural Global Engineering Congress. A statement of intent for three organizations was signed to work together on solving problems related to the Sustainable Development Goals (SDGs).
The summit will connect decision makers and the community from around the world with engineers, technology experts, and built environment professionals together to address the challenges of resilience of infrastructure subjected to climate change.
WFEO President Gong Ke and Chair of the WFEO UN Relations Committee (WURC) K. N. Gunalan will be guest panelists on May 26th.