World Engineers Convention 2019 – WEC 2019
November 18, 2019

-

November 22, 2019

Engineering a Sustainable World: The Next 100 Years
Engineers Australia and the World Federation of Engineering Organizations welcome you to Melbourne for the World Engineers Convention (WEC) 2019 – a coming together of some of the greatest engineering minds from around the globe, hosted in one of the world's most liveable cities.
Known as the 'Olympics of Engineering' this international convention is held every four years and will attract 1300+ global participants from over 70 countries.
The overarching theme for WEC 2019 is "Engineering a Sustainable World: The Next 100 Years".
The focus will not only be on engineering innovation, but how this can have a positive impact on our lives by creating sustainable engineering solutions.
Sustainability is used in the broadest sense – encompassing the management of precious natural resources such as water, renewable energy technologies, frugal innovation, management of natural resources etc., and incorporates values of ethics and social responsibility.
This is a unique opportunity to take an integrated approach to solve many of the problems that the world is facing – all of them requiring engineering. With Engineers Australia celebrating its Centenary in 2019, this convention will highlight Australian engineering on a global scale and explore the distinctive and sustaining mindset of our profession; the notion that 'anything is possible'.
Key themes
The convention program will offer three full days of content featuring six themes, with each aligning to many of the 17 United Nations Development Goals.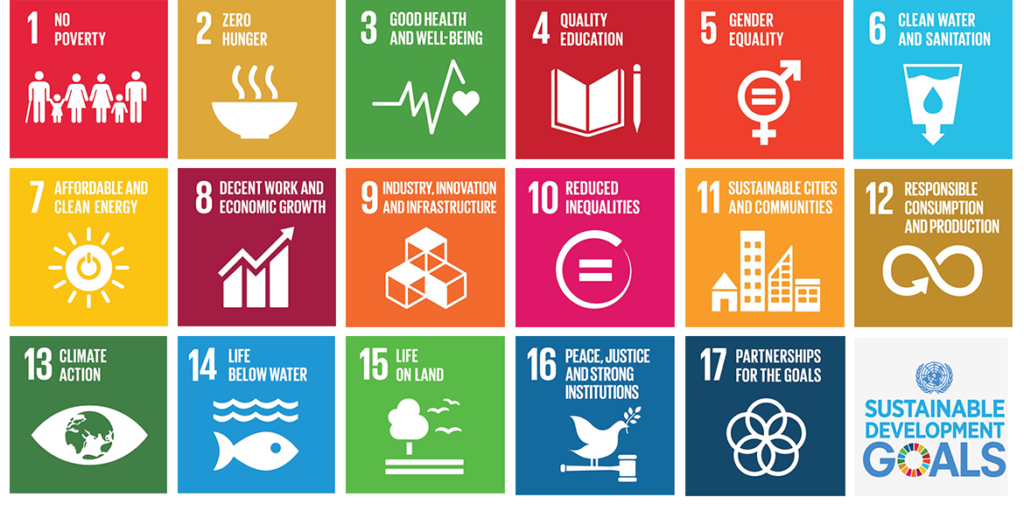 Theme 1 – How new technology and innovations are reshaping engineering

Interconnectivity is here and the internet of things is planning, organising and anticipating our every need based on our behaviours. Data analytics is key to understanding human motivators and as artificial intelligence accelerates in development, the resulting solutions continue to surprise us as the gap between human and robot closes ever more (or diminishes).
AI, nano-technology and advances in software engineering are assisting with medical advancements and delivering ways for all humans to participate in a rich and full life. The evolution of telecommunications and software engineering has facilitated our productivity and mobility, we are selecting our working environments and continuing to create a world where we choose the rules of engagement. How do new technologies shape the engineering landscape and what are the opportunities for the future? How will engineering continue to positively impact our society?
Internet of Things
Innovation and disruption
Data analytics
Artificial intelligence
Modelling and simulation
Telecommunications and cyber security
Bio-medical engineering and innovations for better health
Robotics
Quantum computing
Theme 2 – Engineering for humanity: responsive design for greater liveability

Our cities are the nuclei of social development, innovation, productivity, economic growth and culture. With the number of people living within cities projected to rise to 5 billion people by 2030, it is vital that resourceful urban planning and management practices are implemented to deal with the challenges brought by urban expansion.
However, engineers have a role to play bridging the gap between those living in urban areas and those in rural areas; To find solutions for the shortage of resources, access to clean water and sanitations and equal opportunity for engagement regardless of geographic location, economic status or standard of living. Society is feeling the pressure in areas of energy, water supplies, the living environment and public health services. How do Engineers play a part in designing a future fit for humanity and embracing the sustainable ethos so we can live in a world where the standard of living is equitable for all?
Sustainable assets and utilities (water, energy, waste)
Transport systems (road, rail, air)
Smart cities
Smart farming
Engineering a sustainable future (population growth, biodiversity, ecosystems)
Sustainable water management practices
Sustainable energy resources
Green infrastructure
Environmental sustainability
Theme 3 – Fostering diversity and inclusion

The field of engineering has a diversity problem. In this context, the term diversity signifies difference in terms of people and the identity categories widely used to represent them. One of the most compelling reasons why the field of engineering suffers due to a lack of diversity is the deficit of talent and loss of potential innovation. Increasing access to educational opportunities at all levels, fosters a culture of diversity and inclusion where society benefits from a diverse pool of thought.
The lack of diversity signals a large absence of the potential for growth and innovation in engineering and leads to a countless number of missed opportunities. To increase our diverse talent pool of future engineers, we need to break down the barriers determined by socially constructed identity categories that does a disservice to the individuals who have the capacity to succeed as engineers but are unable to do so. How can Engineers shape the future workforce by breaking down the barriers to diversity and through STEM initiatives pioneer progression and retention of our talent?
Capacity building through diversity and inclusiveness
Future workforce
Managing career progression and retention
Teams of the future (breaking old habits)
Theme 4 – Preparing the next generation of engineers

Engineers Australia is working with the Scientists and Mathematicians in Schools (SMiS) program to encourage more engineers in schools to inspire the next generation of engineers! Our national education programs are seeing shifts that facilitate ongoing partnerships between science, technology, engineering and maths (STEM) professionals and teachers to enhance STEM education in schools to prepare for the future. How do engineers meet the gaps now and in to the future for a changing world and how can they participate in shaping an education framework that answers the needs of an ever-evolving society?
Education system/framework of tomorrow
Future workforce
Borderless qualifications
Industry-education collaboration
Blended learning
Interdisciplinarity
Theme 5 – Engineering leadership, governance and influence

The engineering profession is ever-changing to meet the needs of a global environmental change and societal demands. While the profession evolves, so to do the requisite skills to deliver and position 'Engineering' as a relevant and influential career with impactful outcomes. How is the global engineering profession meeting the needs of role models, career pathways and entrepreneurial skills to ensure that the changing profession responds to market disruption and demands?
Governance (market/employer disruption, communication within and outside the profession, mergers)
Ethical behaviour and obligations
A changing profession (global environment, lifelong learning, entrepreneurial skills)
Technical or leadership careers (role models, career pathways)
Nature of leadership (influence on wider society)
Transformative models
Theme 6 – Our changing climate: mitigation, resilience and adaptation

Our world is a changing landscape predicated by society's evolution. We require innovative leadership in harnessing technology to assist in planning for the pressures on resources, disaster monitoring, protecting our oceans, and developing solutions that answer these problems. How do we adapt, mitigate against climate change and build resilience into our profession? What impact can engineers have in sustainability for the next 100 years?
Preparedness for major natural and other occurrences (vulnerability assessment)
Technology for natural disaster monitoring, mitigation and management
Resilient infrastructure for climate change
Managing our resources (land, water, mining, energy)
Protecting our oceans
Building resilience into our engineered society (mitigation).
Risk leadership, governance and innovation
Registration for WFEO Delegates
Registration is required by 30 June to ensure adequate time for planning.
As members of WFEO, discounted rates apply to attend WEC 2019 for either 1, 2 or 3 days of the program.
1 day 450 AU$
2 days 600 AU$
3 days 795 AU$
To register follow these steps:
1. Click on this page
2. Click on WFEO member registration button, and enter the Password that has been sent you by email.
This web page contains registration information and more about your involvement in the WFEO meetings and WEC 2019.
Your registration includes the following:
– WFEO Meetings (18-24 November)
– WEC 2019 Opening Ceremony (20 November)
– WEC 2019 Closing Ceremony (22 November)
Not included – to be purchased separately:
– WFEO Gala Dinner (23 November), ticket can be purchased
– WEC 2019 and social events
– Partner/Additional tickets can be purchased individually per event
For more information:
  WEC 2019 Registration for WFEO delegates webpage
  WEC 2019 Sponsorship Prospectus