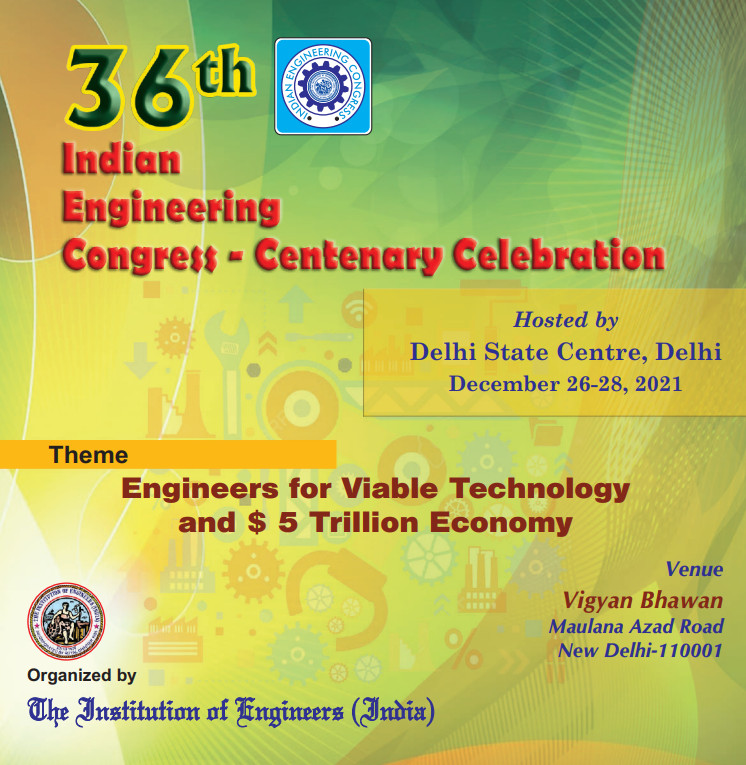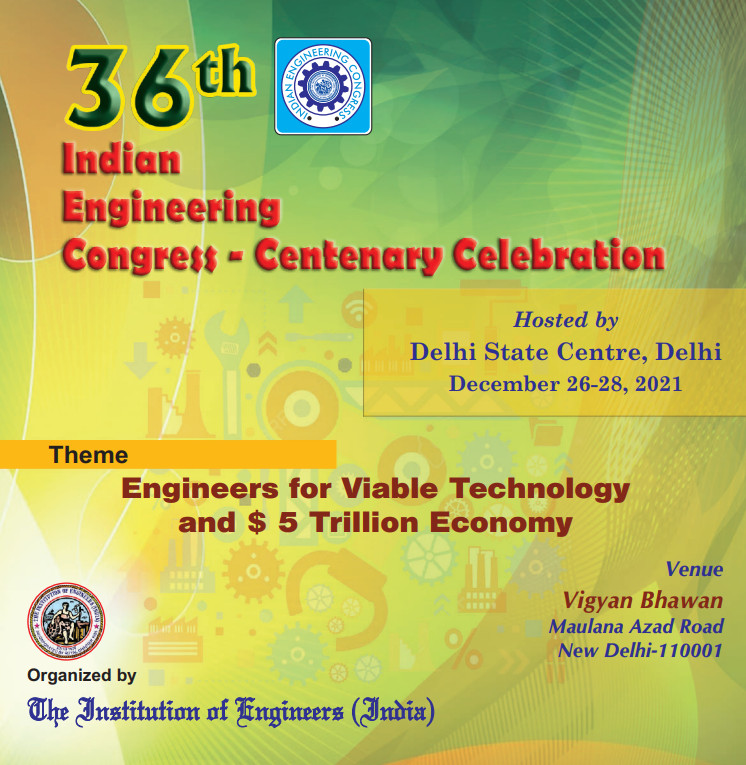 The Institution of Engineers (India) will be hosting the 36th Indian Engineering Congress at New Delhi on 26-28 December 2021. It has been planned to host a physical WFEO Session on December 27, 2021, concurrently with the Indian Engineering Congress.
Background
COVID pandemic has hit the economy of all the countries across the world including India. But the way India has bounced back shows the resilience and core strength of the country to overcome any challenges to be encountered in emergency situations. This is a commendable performance and all the citizens of the country deserve the appreciation for the role played by them.
The engineers have a multifaceted role to play in this growth of the country as they are supposed to provide the basic infrastructure which is the backbone for any development and to ensure an inclusive and sustainable development for a clean, green, self-reliant and prosperous India for the future generation.
The IEC theme for this year is "Engineers for Viable Technology and $ 5 Trillion Economy" is very apt in the present day scenario and the deliberations at this mega event, to be shared by visionaries and doyens in the field of engineering, will enlighten and generate awareness about the responsibility of the engineers in promoting engineering innovations and accelerating growth of the nation in all sectors.
Congress Objectives
The Congress will provide a Forum:
To have discussion around the theme to promote ideas, broaden operational horizon of engineers from different disciplines, and to pursue newer domains and concepts
For exchange of information, updating knowledge and simulating a sense of responsibility in their professional work
To foster international and national cooperation in the engineering fields
To inculcate and promote a growing commitment to the social objective of the profession
To promote engineering practices that lead to sustainable development
A message from WFEO President Prof. Gong Ke will be played during the WFEO Committee on Information and Communication (CIC) Session on "Smart Technologies for Smart Cities" scheduled on 27 December, between 14:00 to 15:00 hr (IST).