Episode 2 – The prospect of Non Traditional Data and Computational Science for Sustainable Development
By Dr. Moinul Zaber
Senior academic fellow, United Nations University, EGOV operating unit, Guimarães, Portugal


About Dr. Moinul Zaber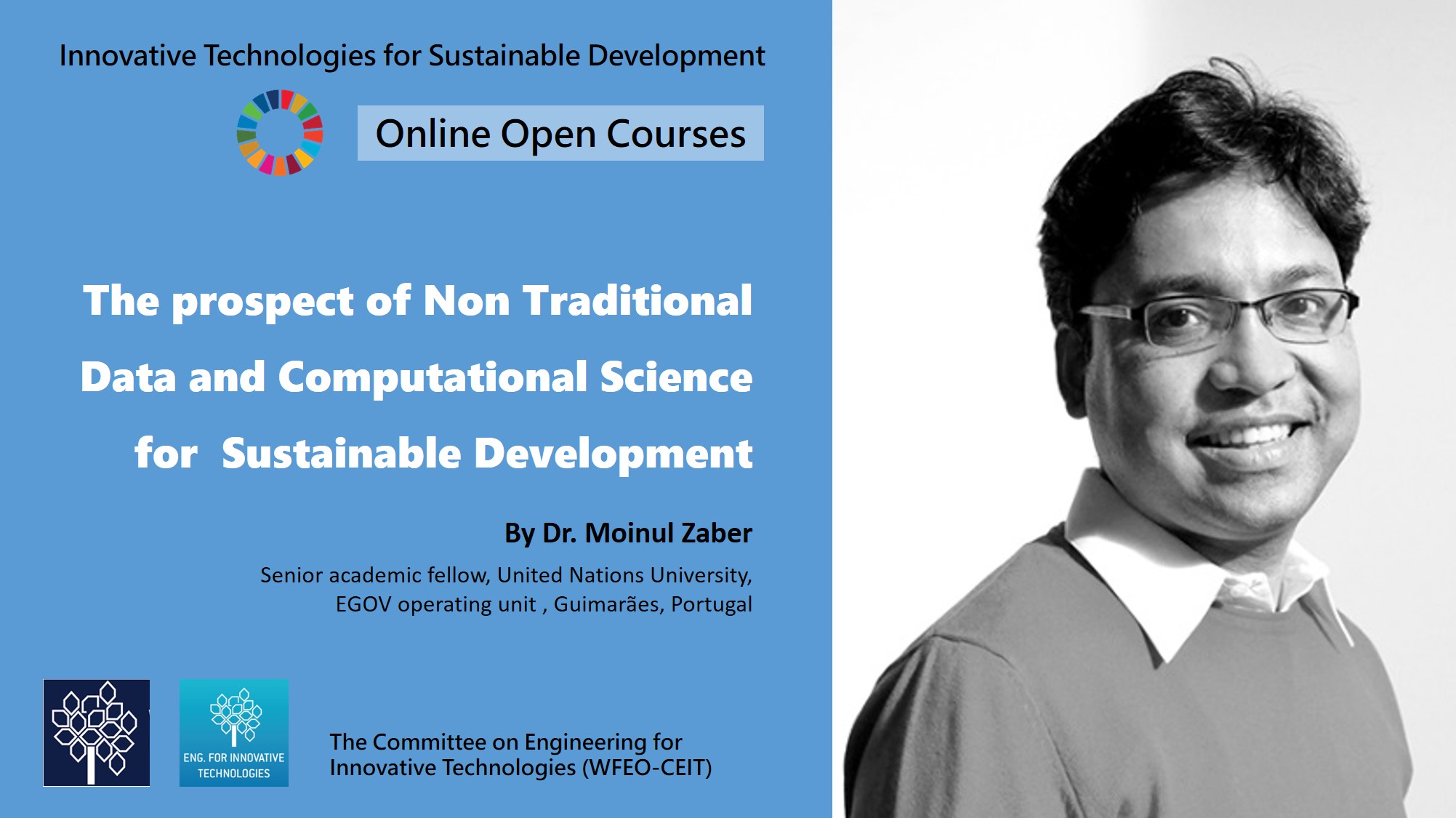 Moinul Zaber, is the Senior Academic Fellow at United Nations' University-EGOV, Portugal and an Associate professor (on leave) from CSE at University of Dhaka, Bangladesh.
Moinul is a computational social scientist and technology policy specialist. He conducts research on artificial intelligence and machine learning for public policy, algorithmic and data ethics, usable privacy, future of human-technology frontiers, data for public policy, spectrum management policies, institutional challenges of telecommunications regulation, ICT inclusion in education and data for urban design and transportation infrastructures. He has worked at Tokyo University, Japan, as a visiting associate professor, Chalmers University, Sweden, as a post doctoral research fellow, LIRNEasia, Sri Lanka, as a research fellow, and at BRAC, Bangladesh, as a technology consultant.
He has a PhD, in engineering and public policy from Carnegie Mellon University, Pittsburgh, PA, USA. Dr. Moinul is an international editorial board member of prestigious journal- Telecommunications Policy. He is well published and regularly gives invited talks at international and national governmental and nongovernmental conferences, forums, and committees as an expert. Moinul's current research is on the applications of computational social science and Big Data for public policy, AI for public policy, implementation of privacy by design to reduce algorithmic bias, impact of broadband infrastructure to enhance quality of life.