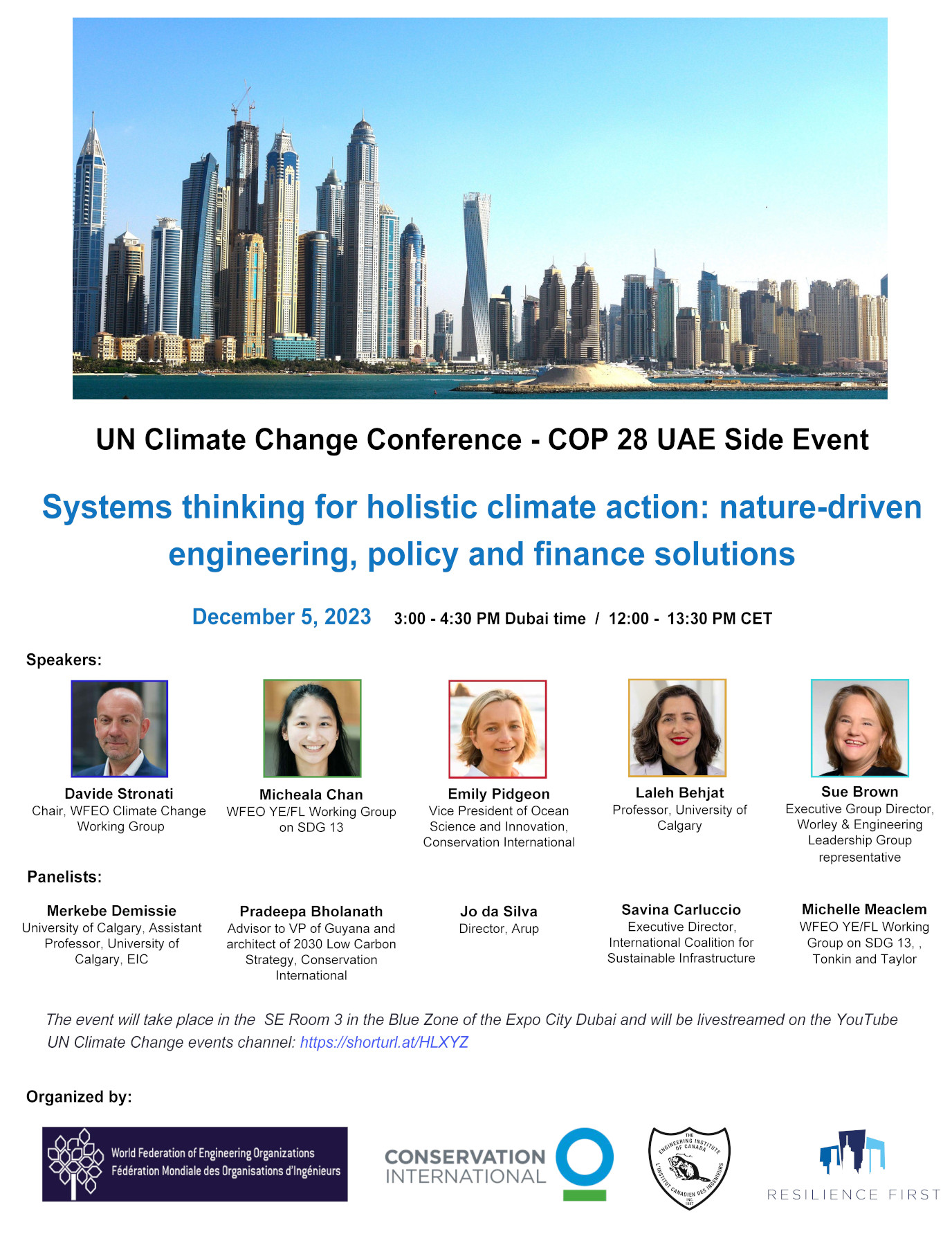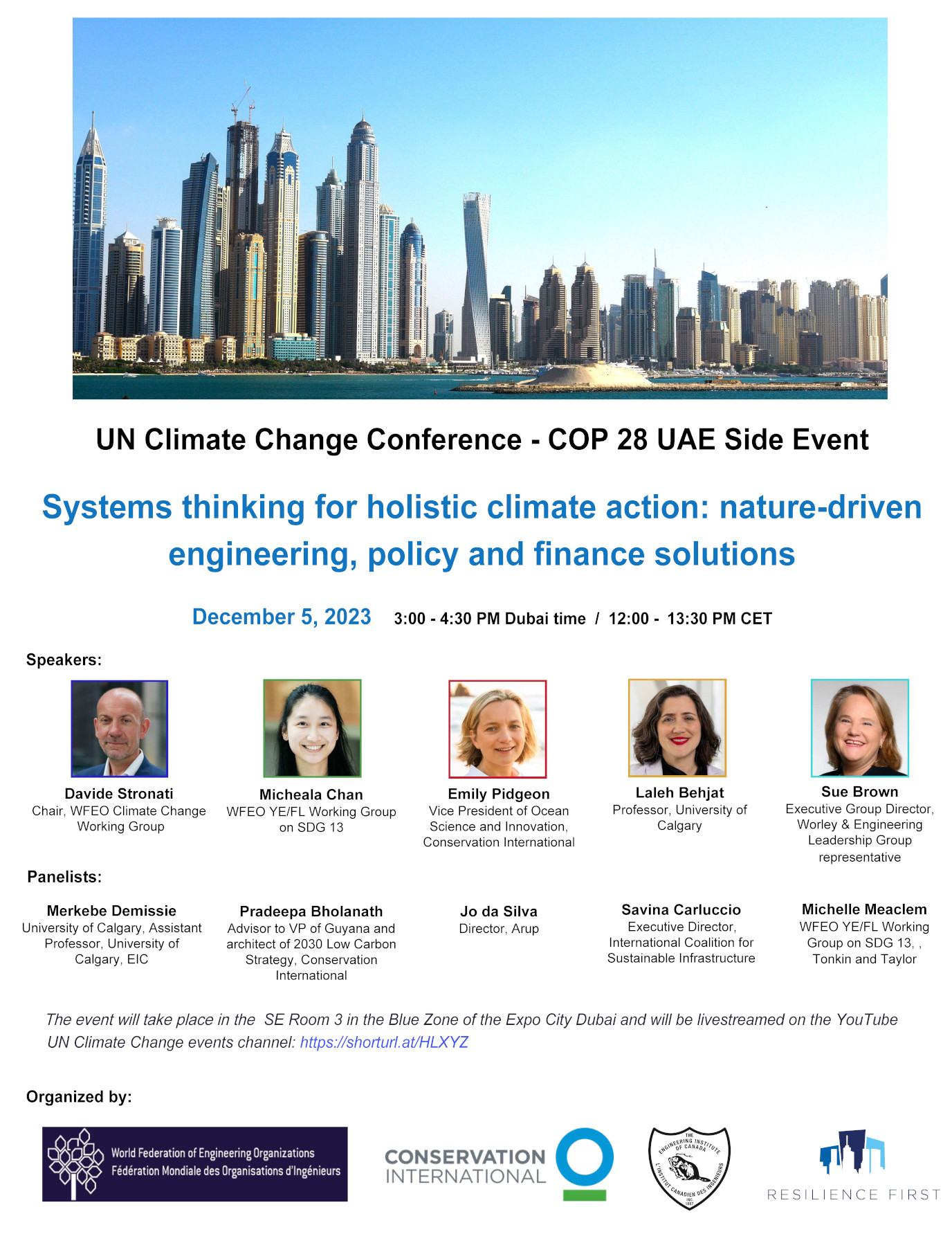 The 2023 United Nations Climate Change Conference or Conference of the Parties of the UNFCCC, more commonly referred to as COP28, will be held from 30 November to 12 December 2023, at the Expo City of Dubai, United Arab Emirates.
COP28 UAE will be a milestone moment when the world will take stock of its progress on the Paris Agreement.
WFEO, in partnership with Conservation International (CI), Engineering Institute of Canada (EIC) and Resilience First (RF) will present the side event titled Systems thinking for holistic climate action: nature-driven engineering, policy and finance solutions, on 5 December, at 3:00 – 4:30 PM Dubai time / 12:00 – 13:30 PM CET.
The event will take place in the SE Room 3 in the Blue Zone and will be livestreamed on the YouTube UN Climate Change events channel.
Abstract
Fostering transdisciplinarity and systems thinking for inclusive, effective, nature-positive infrastructure and climate solutions in the context of the global stocktake (e.g. through nature-based and hybrid approaches, accelerating the energy transition) by mobilizing youth, finance and policy.
The session will be split into two sections.
Section One – Presentations
Moderator:
Davide Stronati, Chair of the WFEO Working Group on Climate Change and Engineering
Speakers:
Micheala Chan, Young Engineers and Future Leaders (YE/FL) SDG 13 Working Group (WFEO) – Subject: PAS 2080 Carbon Management Standard, Integration of Nature Based Solutions and Systems thinking, procurement and finance themes. Youth perspective and role of young engineers in driving these themes.
Emily Pidgeon, Vice President of Ocean Science and Innovation, Conservation International – Subject: Hybrid & Nature Based solutions
Laleh Behjat, University of Calgary (EIC) – Subject: Transportation system and energy transitions.
Sue Brown, Worley, Engineering Leadership Group/RF – Subject: Engineering with Nature
Section Two – Panel
Moderator:
Emily Pidgeon, Vice President of Ocean Science and Innovation, Conservation International
Panelists:
Merkebe Demissie, Assistant Professor, University of Calgary, EIC representative – Subject: Transportation technology, bio-mimicry principles for energy transition
Pradeepa Bholanath, Advisor to VP of Guyana and architect of 2030 Low Carbon Strategy, Conservation International representative
Jo da Silva, Director, Arup
Savina Carluccio, Executive Director, International Coalition for Sustainable Infrastructure (ICSI) – Subject: Sustainable Resilient Infrastructure Implementation
Michelle Meaclem, WFEO Young Engineers / Future Leaders' Working Group on Climate Action representative, Tonkin and Taylor