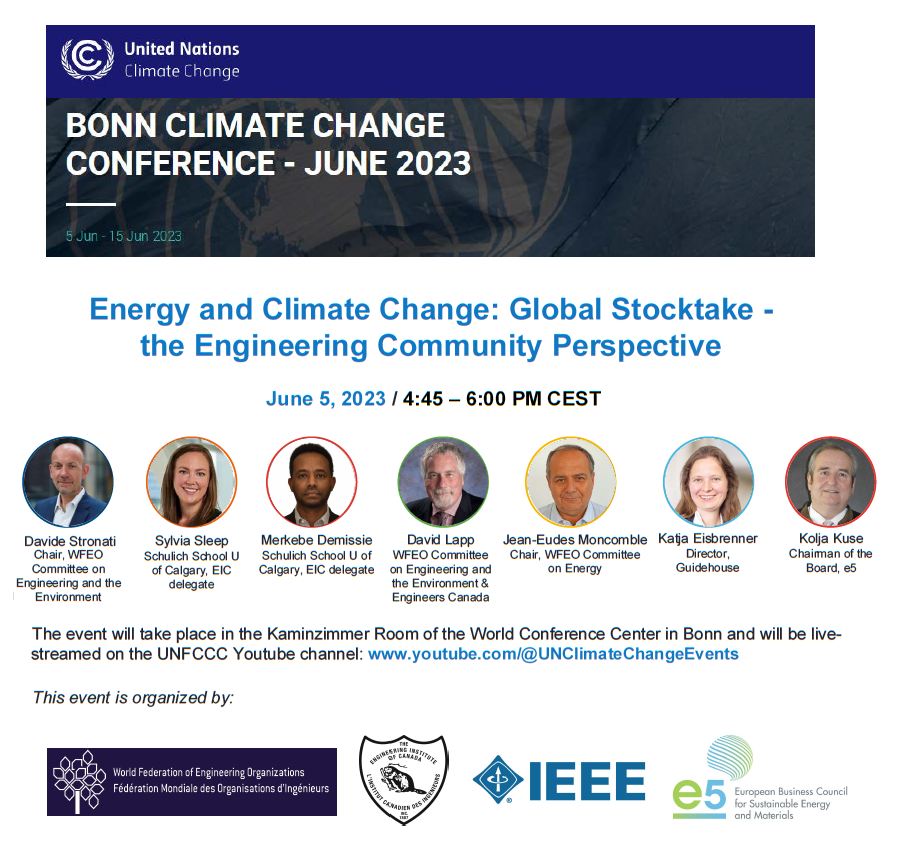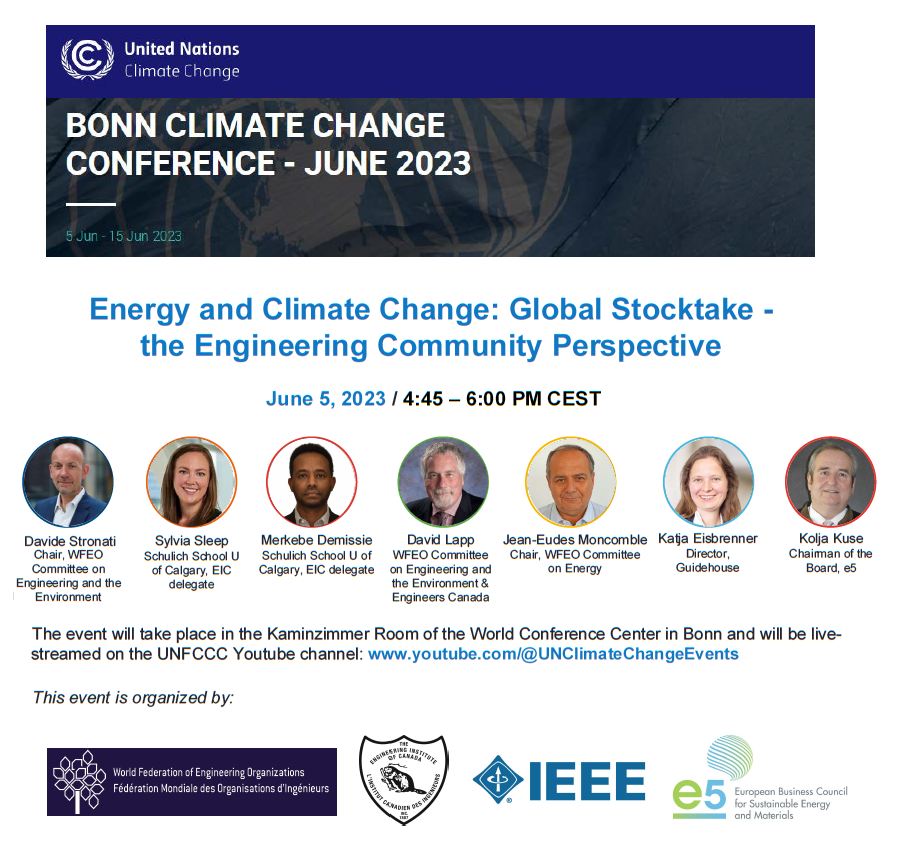 The WFEO Committee on Engineering and the Environment (WFEO-CEE), in partnership with the Engineering Institute of Canada (EIC), IEEE and the European Business Council for Sustainable Energy (e5) will present a side event at the UNFCCC SB 58 Conference in Bonn, on 5 June at 4:45 PM CEST.
The event is titled "Energy and Climate Change: Global Stocktake – the Engineering Community Perspective", will take place in the Kaminzimmer Room of the World Conference Center in Bonn and will be live-streamed on the UNFCCC Youtube channel: www.youtube.com/@UNClimateChangeEvents/
The global engineering community will discuss technological advances and system level assessments regarding energy and transport, in relation to climate change, energy security and sustainable transformation for the future. Including practical solutions to low carbon energy generation and storage.
Speakers at the Side-event will be:
Dr. Sylvia Sleep – Schulich School U of Calgary (EIC delegate)
Dr. Merkebe Demissie – Schulich School U of Calgary (EIC delegate)
Davide Stronati, Chair, WFEO Committee on Engineering and the Environment
David Lapp, WFEO CEE & Engineers Canada
Jean Eudes Moncomble, Chair, WFEO Energy Committee
Ms. Katja Eisbrenner, Director, Guidehouse
Mr. Kolja Kuse, Chairman of the Board, e5