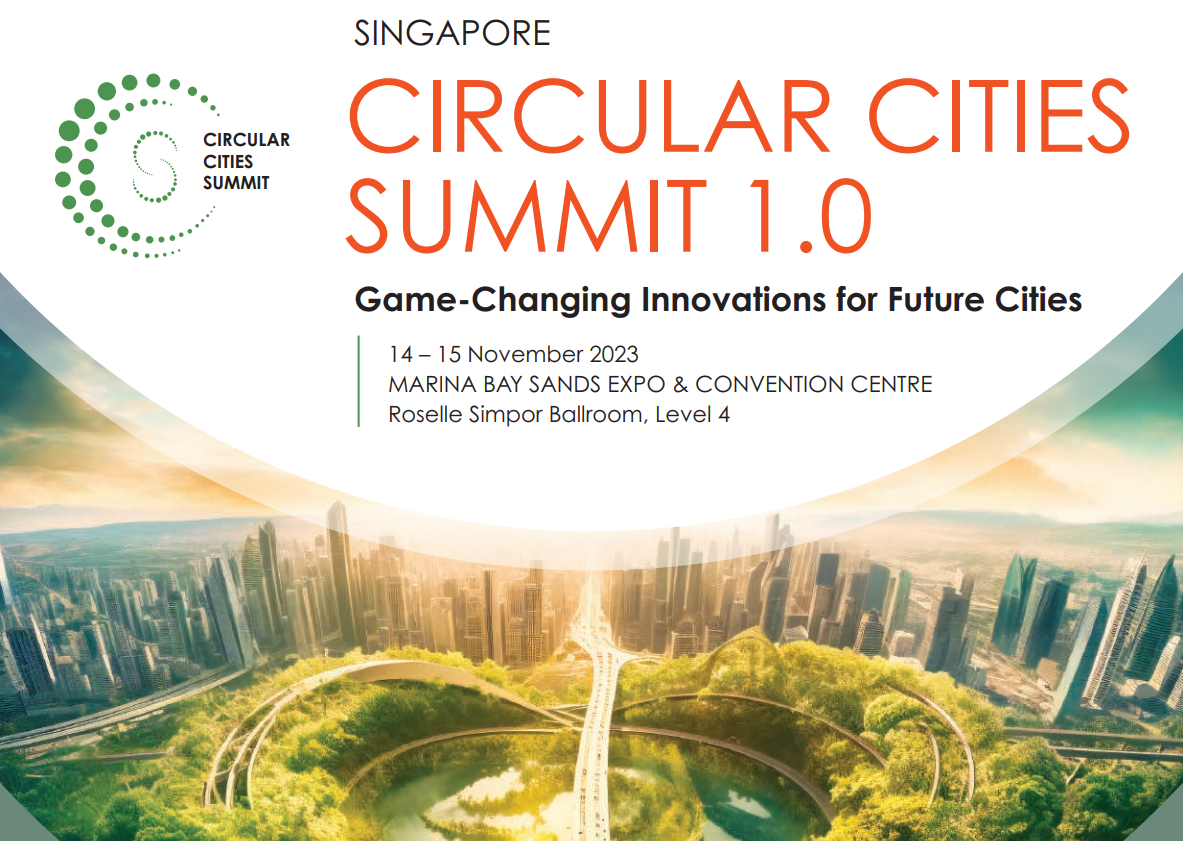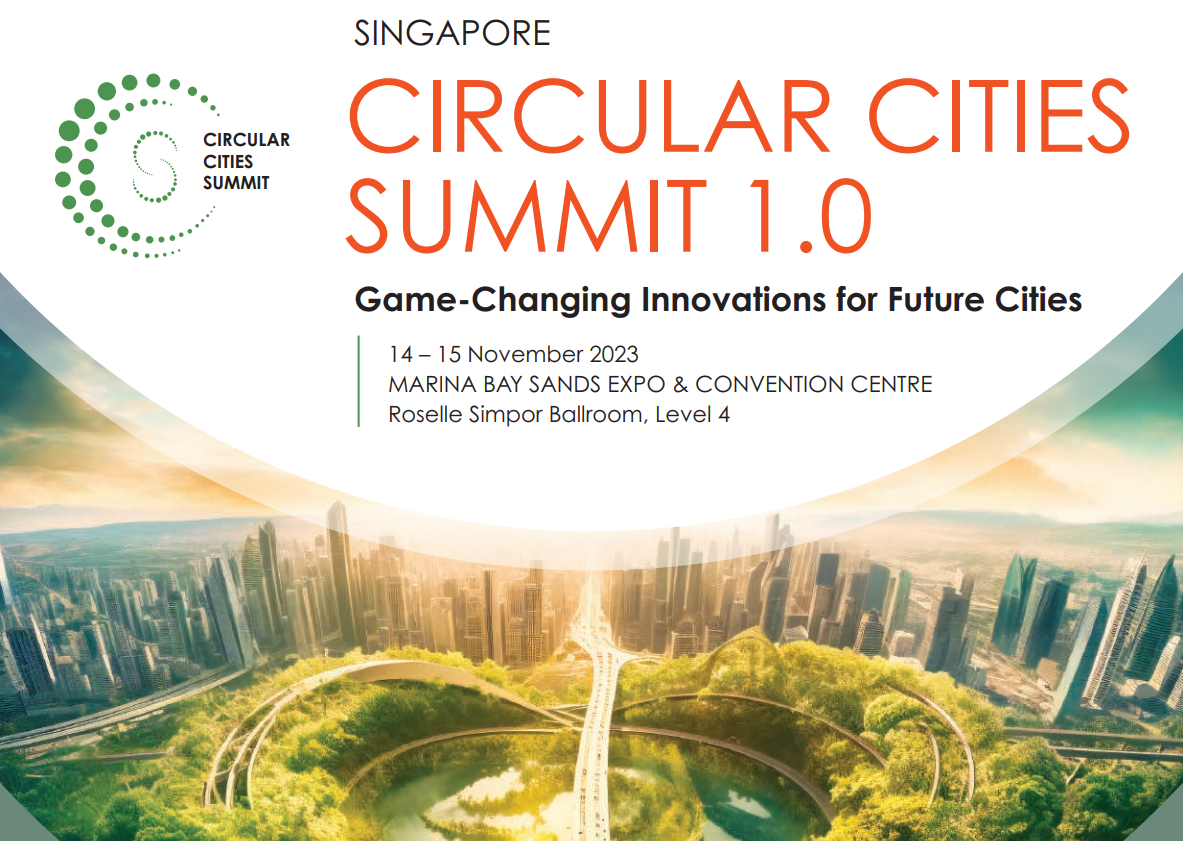 The inaugural Circular Cities Summit 1.0 themed "Game-changing Innovations for Future Cities" will be held on 14 and 15 November 2023 at the Sands Expo & Convention Centre, In Singapore.
The registration page is available in this link.
The Summit will aim to facilitate a global conversation amongst leaders and practitioners on the circular economy and sustainable urban solutions, with a focus on innovative approaches and best practices.
A circular city is a city designed to function in a circular economy, which is an economic system aimed at minimizing waste and making the most of resources. In a circular city, resources are used and managed in a way that is sustainable and regenerative, and waste is minimized through reuse, recycling, and other forms of resource recovery.
WFEO President Prof. José Vieira will be a speaker in the summit.
With the historic and landmark Memorandum of Understanding (MOU) established by WFEO, the International Federation of Landscape Architects (IFLA), the International Society of City and Regional Planners (ISOCARP), and International Union of Architects (UIA), the immediate call to action is the founding of the Circular Cities Network.
The formal signing ceremony of the MOU is scheduled for the morning of 14th November.

For more information: