Jean Eudes Moncomble, Chair CE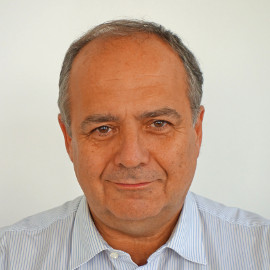 Jean Eudes Moncomble is the former secretary-general of the Conseil Français de l'Énergie, the French member committee of the World Energy Council since March 2002.
Engineer (Ecole Centrale de Paris) and economist, he began his career in 1981 at the Ecole Centrale de Paris where he was appointed professor of Economics and Management in 1985.
He joined the corporate strategy division of Electricité de France – EDF (General Economic Studies) in 1992. Head of department in 1995, he was in charge of various issues, in addition to economic and energy issues: electricity markets, energy companies'strategy, generation, environment, regulation.
At the European level, he chaired the Sustainability Board of SGI Europe. He is a member of several associations in the energy field or in the economics field; he is a member of the Board of the French Economic Association and ensures several lectures in universities or "grandes écoles". He chairs the WFEO Standing Technical Committee on Energy since 2019. He was the chief editor of the bimonthly publication La Revue de l'Énergie.