Papias Kazawadi, Chair CAC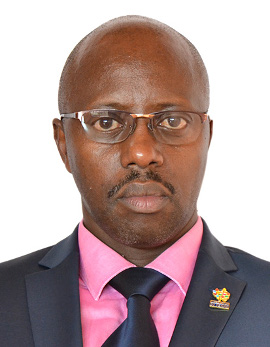 Kazawadi Papias Dedeki, is the immediate past President and Chairman of the Governing Council of Institution of Engineers Rwanda and current Chairman Board of Directors at SCC Ltd and its former Managing Director, a technical committee member on civil engineering and urban planning standards, chairman of manufacturing sector skills council, the current secretary to the board and the former vice chairman of the Rwanda's association of contractors (AEBTP).
He is a Fellow of the International Academy of Project Management based in Hong Kong with Bachelor's Degree in Construction Engineering and Management, a diploma in Architectural Draughtsmanship with 25 years of practical experience in Rwanda's construction industry under which he has supervised the implementation several irrigation and civil engineering projects to successful completion.
He is also an Associate member of Chartered Institute of Arbitrators (ACIArb) UK and is on the KIAC's panel of Arbitrators and Accredited Mediators. The experiences gained range from Leadership, entrepreneurship, construction management, costing and estimating, manpower and materials planning, contract negotiations, team building with ability to motivate; guide and coach towards attaining results.
He is also a Fellow of the Academy of Engineering and Technology for Developing World (AETDEW) which has a mission to mobilise the engineering technological and scientific community in the developing world to help the south to achieve the 17 SDGs by 2030 principally through South South Cooperation.
In 2019 November during the World Engineering Convention that took place from Melbourne, Australia he was appointed and approved by the General Assembly as the Chair of the Policy Implementation Committee on Anti-Corruption (WFEO-CAC) at the World Federation of Engineering Organizations.
He is President of the Federation of African Engineering Organizations (FAEO) since 1 January 2023.