WFEO Virtual Executive Committee meetings
October 12, 2020

-

October 30, 2020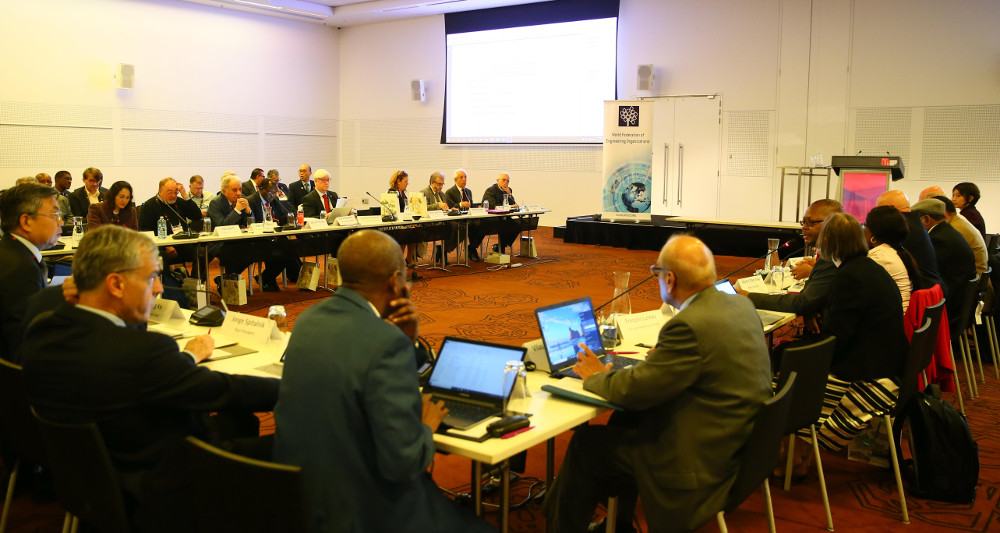 After the cancellation of the Global Engineering Conference on Sustainable Development and Executive Council meetings that had to be held in Kigali, Rwanda, between 12 and 30 October 2020, the WFEO Executive Council, Standing Technical Committees (STCs), Policy Implementation Committees (PICs), Working Groups (WGs) and Board Committees meetings will be held virtually through Zoom at the same period.
The schedule available here is based on the consultation made in September 2020, and the slots are very limited due to time zones constraints.
Given the unusual context, only regular/confirmed members of any STCs, PICs, WGs or Board committee are invited to the meetings. Invitations may be sent to observers on request from Members Organizations:
for STCs, PICs, WGs (request to be sent to the committee's chair with secretariat (at) wfeo.org in CC)
for the Executive Council Meeting (request to be sent to secretariat (at) wfeo.org)
In any case, observers shall be limited to one per member organization, except for the Finance Committee and Executive Board meetings, which are closed.

For more information: