Science, Technology and Innovation for the SDGs and recovery from Covid-19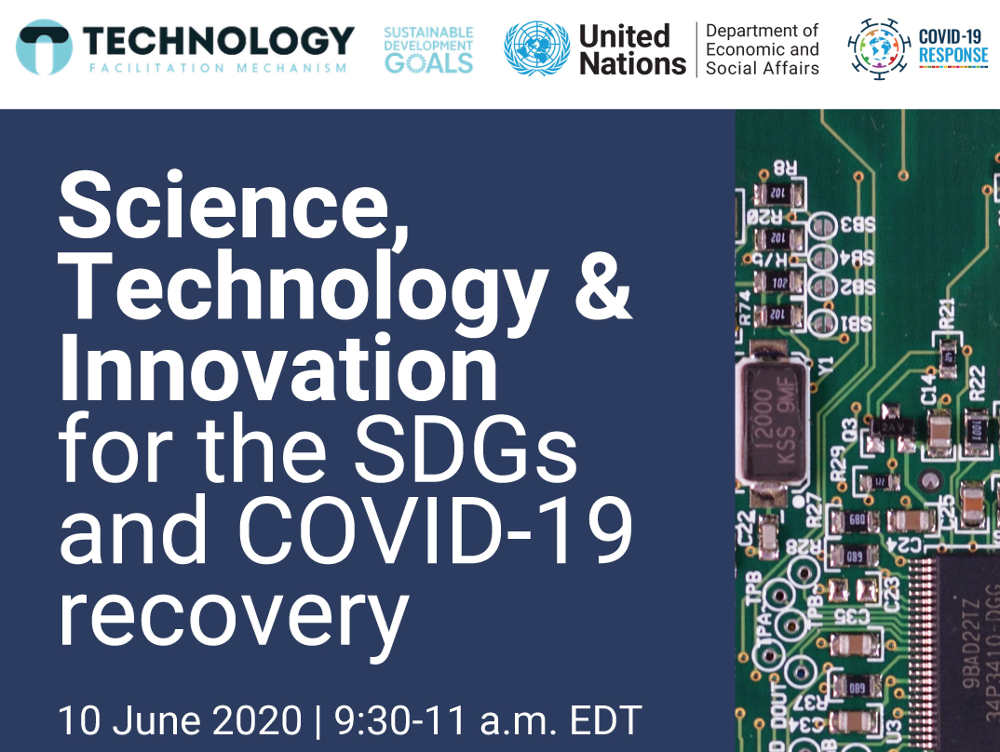 The webinar will discuss challenges, STI-based solutions and partnerships for the SDGs and Covid-19 recovery. It will prepare inputs for the science, technology and innovation components of the High-level Political Forum on Sustainable Development in 2020.
The online event will take place on Wednesday, 10 June, from 9:30am to 11AM (EDT). The deadline for registration is 7 June, 2020, at 5pm (EDT). Call-in details and information will be shared the day before the event to registered participants via the e-mail provided at the registration.
Register by 7 June 2020 by clicking in this link.