Responding to COVID-19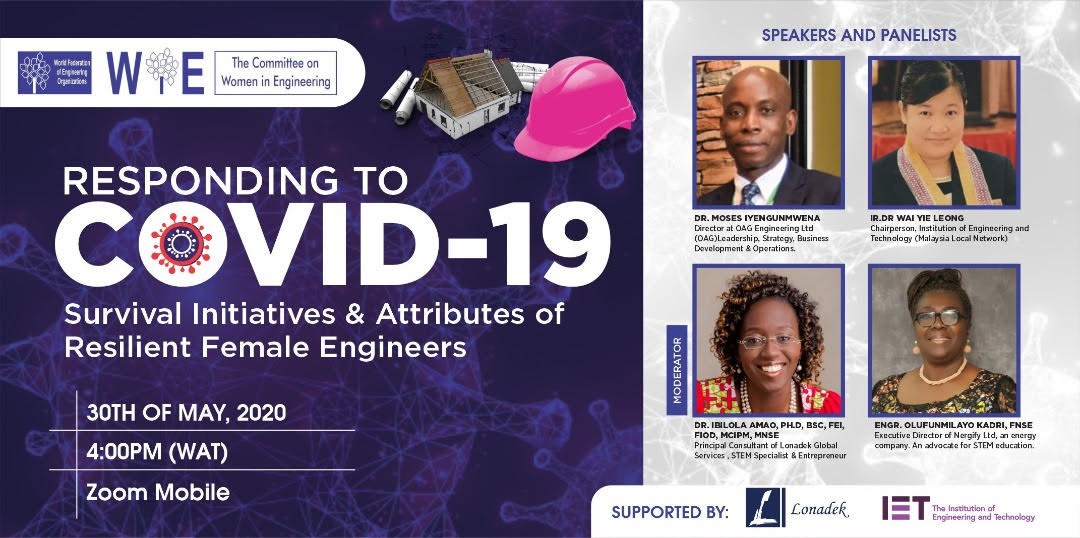 The Committee of Women in Engineering (WIE) is planning a Panel Session which targets the Sustainable Development Goal #3, particularly 3b. in this pandemic season.
The aim is to help to build the resilience of female engineers, at this time and discuss forward-looking initiatives.
The panel discussion is in line with Theme 4 of the WIE Agenda and is planned for 30th May 2020 at 4 pm ( GMT+1).
You will find in this page the concept note and the poster for the planned event. The link for the event is available here.