High-level Political Forum 2020: Accelerated action and transformative pathways: realizing the decade of action and delivery for sustainable development
July 7, 2020

-

July 16, 2020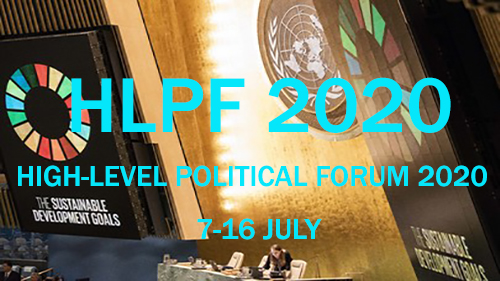 The meeting of the High-Level political forum on sustainable development in 2020 convened under the auspices of the Economic and Social Council, will be held from Tuesday, 7 July, to Thursday, 16 July 2020, including the three-day ministerial meeting of the forum from Tuesday, 14 July, to Thursday, 16 July 2020.
The theme will be "Accelerated action and transformative pathways: realizing the decade of action and delivery for sustainable development".
In light of the ongoing COVID-19 pandemic and expected limitations on in-person meetings and international travel, the ECOSOC Bureau is planning to make adjustments to the format and programme of HLPF 2020. Available technological solutions for virtual sessions and interaction are being explored – including for presentations of Voluntary National Reviews (VNRs). Any potential physical participation will have to be limited to New York based delegates only. All side-events will be virtual. The final format and programme of HLPF will follow the recommendations of the UN Medical Director regarding the convening of in-person meetings. More information will follow as soon as there is more guidance on the situation.
The "HLPF 2020 Discussion paper submitted by major groups and other stakeholders" contains the executive summaries of the position papers that have been addressed by the Major Groups and other relevant stakeholders, in relation with the above mentioned theme.
The Scientific and Technological Community Major Group formed by WFEO and ISC, contributed in the HLPF 2020 Discussion paper by adding the item "XV. Scientific and technological community" that highlights the role of Science and Technology in the implementation of the of SGDs.
The HLPF registered participants will be able to attend the virtual meetings. The UN TV WEB will also be available. Further details will be shared soon on the HLPF 2020 website.
The High-level Political Forum
The High-level Political Forum, United Nations central platform for follow-up and review of the 2030 Agenda for Sustainable Development and the Sustainable Development Goals, provides for the full and effective participation of all States Members of the United Nations and States members of specialized agencies
For more information:
HLPF 2020 website
HLPF 2020 programme
HLPF 2020 Discussion paper submitted by major groups
Technology Facilitation Mechanism website