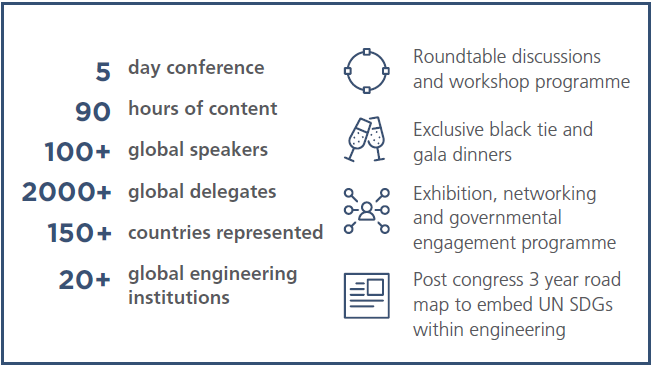 Gathering the profession to determine how to make the UN Sustainable Development Goals a reality
WFEO and the Institution of Civil Engineers (ICE) will organize the Global Engineering Congress (GEC2018) on UN Sustainable Development Goals. It will take place between 22 and 26 October 2018 in London, in parallel with the 50th anniversary of WFEO, ICE's bicentenary year, and UK Government's Year of Engineering.
The American Society of Civil Engineers (ASCE), the Canadian Society of Civil Engineers (CSCE), the European Council of Civil Engineers (ECCE) and the Commonwealth Engineers Council (CEC) are also partners of this event, and took part in the creation of the programme.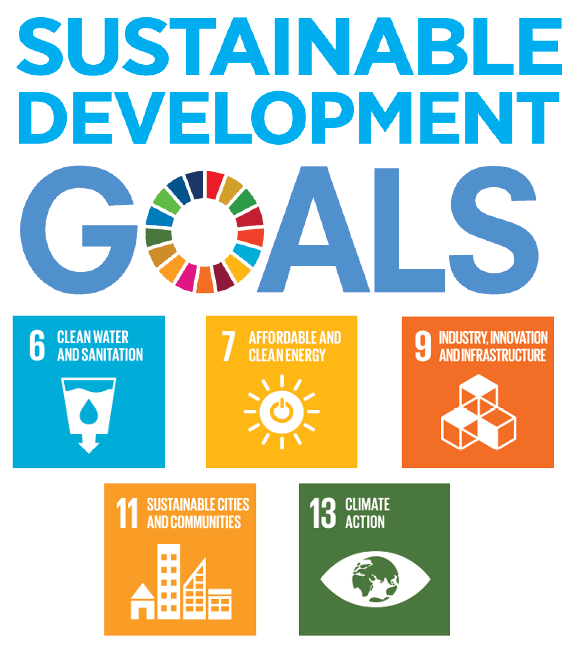 At this event, engineers from all over the world will gather to demonstrate how engineers can better the lives of the billions of people around the world who still face a myriad of challenges including water poverty, slum accommodation, and poor health.
The five day program will tackle the UN Sustainable Development Goals, specifically Goals 6, 7, 9, 11 and 13 which have been identified as areas engineers can make the most impact. The aim is to create a united, global engineering response to the goals with details of how engineers can deliver them.
Outcomes of the congress will be:
Integrating climate change measures into national policies, strategies and planning;
Safeguarding sustainability through appropriate financing;
Infrastructure as the backbone of the economy – increased productivity;
Realizing the potential digitally enabled innovation has to offer for sustainability;
Changing industry's approach by suggesting key steps to make sustainability a reality.
Opening session by WFEO President Dr. Marlene Kanga
"WFEO Engineering Leadership for Sustainable Development", the keynote address from WFEO President Marlene Kanga at the opening of the Global Engineering Congress – GEC2018 – 22 October 2018.
The recordings from the Global Engineering Congress are now available at ice.org.uk.
GEC2018 have brought together a worldwide community of engineers to look at how we can create real change and plan how the UN's Sustainable Development Goals can be met.
---
For more information:
Photos of the WFEO meetings and GEC2018 Conference