Engineering 20 E20 – Food Security: Feed 10 Billion People in 2050
September 12 @ 8:30 am

-

11:00 am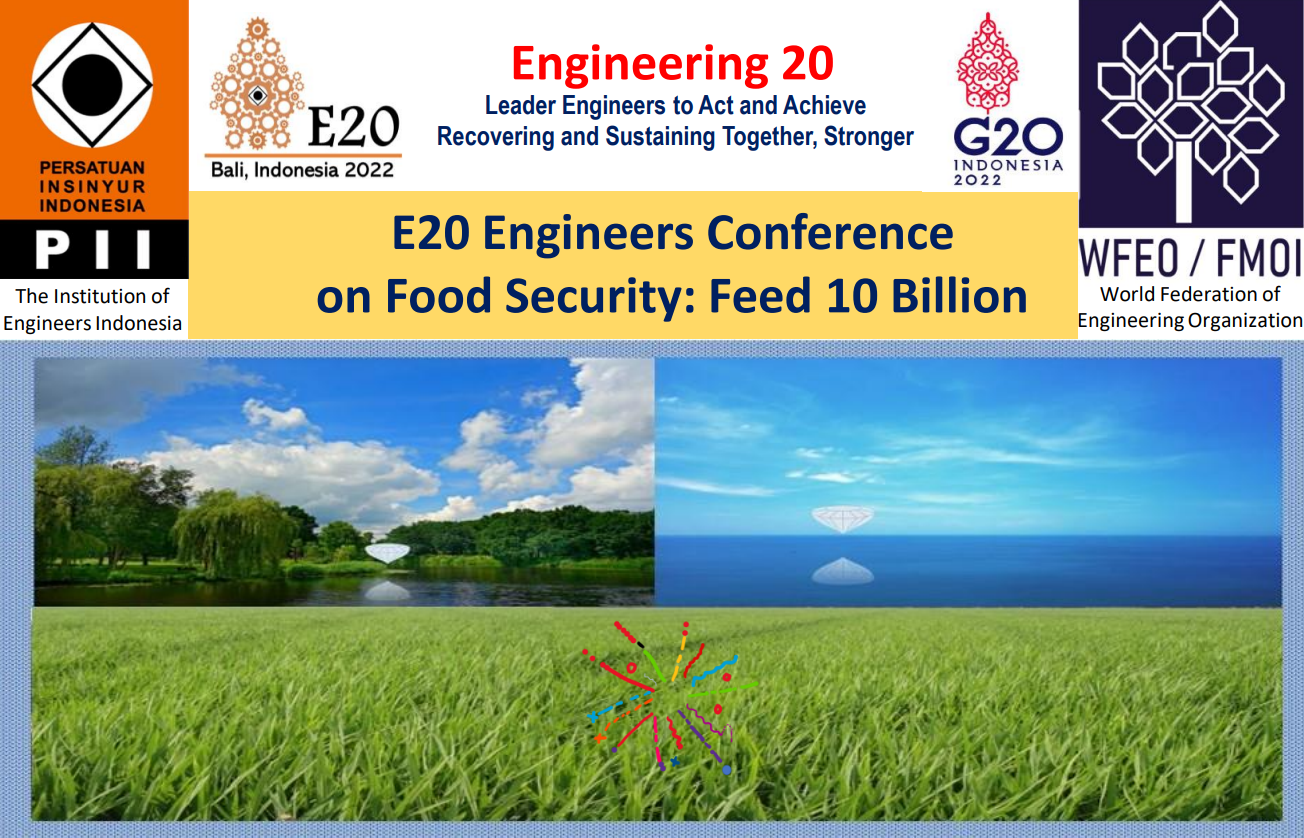 Institution of Engineers Indonesia (Persatuan Insinyur Indonesia or PII) will organize the webinar "Engineering 20 E20 – Food Security: Feed 10 Billion People in 2050", that will be held on 12 September 2022 at 14:30 – 17:00 (UTC +7, Jakarta Time) / 8:30 – 11:00 CEST
The theme "Food Security: Feed 10 Billion People in 2050" is brought about from current world crisis. We have invited International speakers who are experts and are involved in the capacity of leader engineers on food security to share their experiences and key success factors in producing food for the people as well as the sustainability of food security. In this session, Leader Engineers will present and discuss their insights, ongoing and future actions and lessons learned.
Engineering 20 (E20) will officially be launched as the side event of G20 with Indonesia as the acting host. E20 will serve as a platform for collaboration to produce tangible and real outcomes, rapturing Engineers from Engineering as Leader Engineers – a title granted to certain individuals possessing certain traits, capacities, qualifications, mental capacities and leadership track records.
Mr. Fethi Thabet, theme leader on Engineering and Sustainable Agriculture in the WFEO Committee on Engineering and the Environment (CEE), will be a keynote speaker.