BRICS Forum on Big Data for Sustainable Development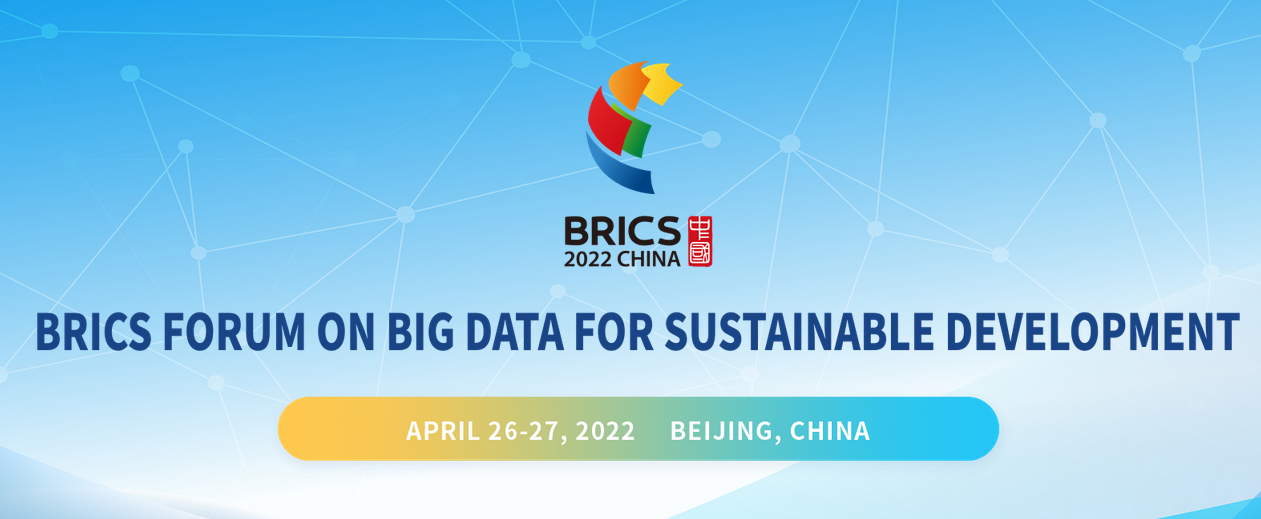 The International Research Center of Big Data for Sustainable Development Goals and the Aerospace Information Research Institute, Chinese Academy of Sciences will organize the BRICS Forum on Big Data for Sustainable Development on 26 and 27 April 2022, 19:00-21:00 PM (UTC+8), on an hybrid format (online and on-site with main venue in Beijing, China).
The Chinese Academy of Sciences, Academy of Science of South Africa, Brazilian Academy of Sciences, Russian Academy of Sciences, and Indian National Science Academy will co-host the forum, that will share innovative achievements and useful experiences and gather international consensus on big data to support sustainable development.
The forum will provide an opportunity for scientists, engineers, policy-makers and other stakeholders in BRICS countries as well as representatives of relevant international organizations to explore how to address common challenges to sustainable development through STI cooperation, especially based on big data.
Immediate WFEO Past President Prof. Gong Ke is the co-chair of the parallel session on Big Data in Support of Digital Economy that will be held between 19.00-21.00 hrs (UTC+8) on behalf of the Committee on Information and Communication (CIC).