37th Indian Engineering Congress
December 16

-

December 18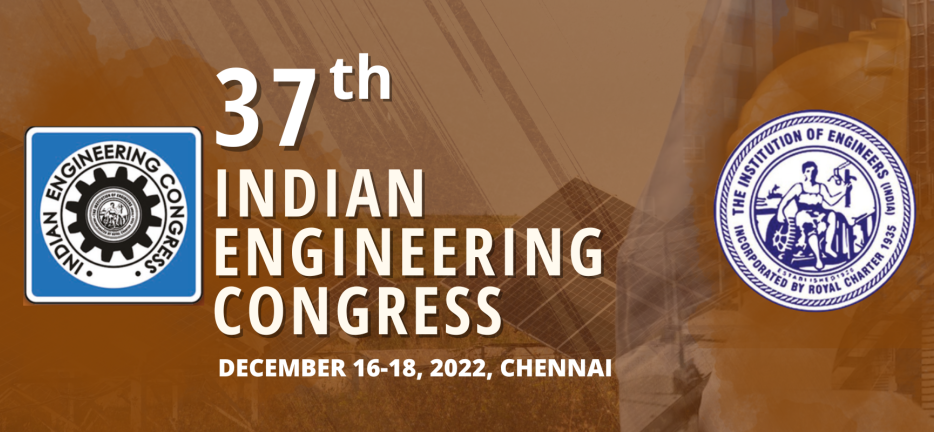 The 37th Indian Engineering Congress, organized by the Institution of Engineers, India (IEI) will be held in Chennai from December 16 to 18 2022.
The theme will be "The role of engineers for creating a sustainable & self reliant India"
The WFEO Committee on Information and Communication (WFEO-CIC) session will be hosted on 17 December 2022 between 15:45-16:45 hr (IST). The Session will highlight WFEO and its activities and will also include a presentation on "SDG 9 – Industry, Innovation and Infrastructure: Ahmedabad Metro Rail Project".
The session will be attended by IEI delegates for the 37th Indian Engineering Congress and Members of the National Council of The Institution of Engineers (India).