2nd World Forum on Science and Technology Development
November 8, 2020

-

November 9, 2020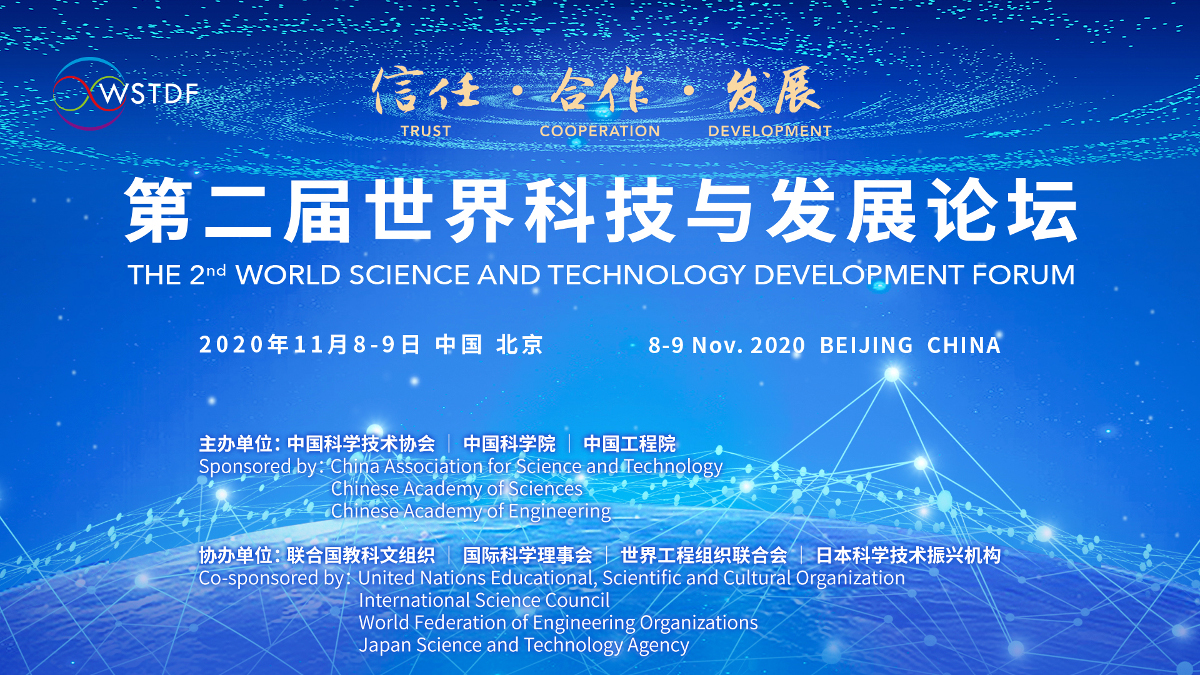 The 2nd World Forum on Science and Technology Development, jointly organized by WFEO national member the China Association for Science and Technology (CAST), the Chinese Academy of Sciences (CAS) and the Chinese Academy of Engineering (CAE) will be held on November 8-9, 2020 in Beijing, involving more than 200 prominent participants from the science, business and education communities throughout the world to exchange ideas. The forum is sponsored by WFEO, UNESCO and the International Science Council (ISC).
With the theme of "Trust, Cooperation and Development", the Forum advocates innovation, openness and inclusiveness, emphasizes the integration of science and technology with society, economy, culture and ecological civilization, and promotes the realization of the United Nations Sustainable Development Goals (SDGs). The two-day event, which consists of one plenary session and five parallel sessions, focuses on topics such as Scientific and Technological Revolution and Human Civilization Evolution, Regional Innovation and Innovation Policy Environment and Digital Economy and Inclusive Growth.
WFEO President Prof. Gong Ke will address at the opening ceremony, moderate the plenary session and act as a panelist at the High-Level Dialogue "Ethics and Culture of Science and Technology" on November 8. Prof. Gong will moderate the parallel session "World Digital Economy Forum" on November 9.
WFEO President 2017-2019 Dr. Marlene Kanga will address at the parallel session "Women in Science" on November 9.
For more information:
Programme of the Second World Science and Technology Forum
2nd World Forum on Science and Technology Development website