Meeting of the Committee on Non-Governmental Partners (NGP) of the 212th session of the UNESCO Executive Board
October 8, 2021 @ 10:00 am

-

12:00 pm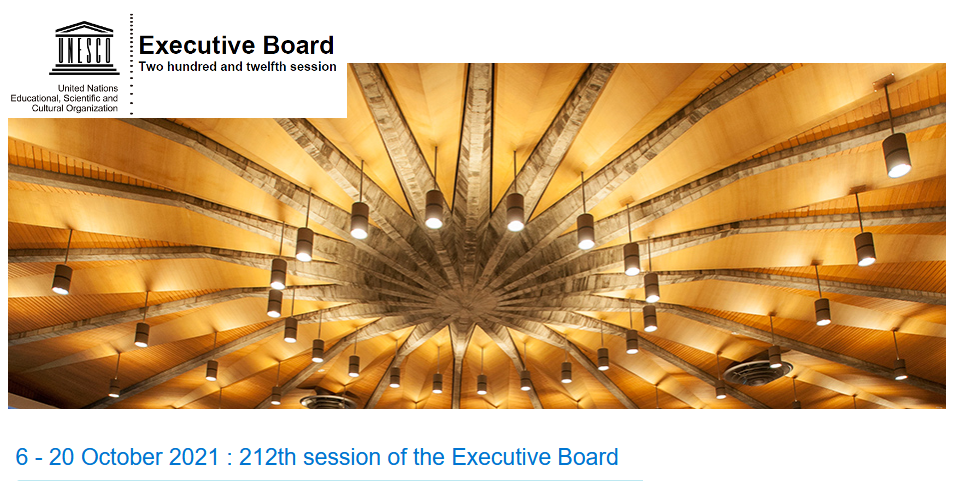 As part of the 212th session of the Executive Board – which will take place from 6 to 20 October 2021 – the meeting of the Committee on Non-Governmental Partners (NGP) will be held on Friday 8 October 2021 in Room II at UNESCO Headquarters (Paris, France), and will start at 10:00 a.m. (Paris time).
Please find in this page the Provisional Timetable of the NGP meeting.
The Committee will consider various issues under item 36 of the Agenda of the Executive Board entitled "Relations with non-governmental partners": the renewal of the associate status of NGO partners of UNESCO; the admission of NGOs to official partnership, as well as the granting, renewal or termination of official relations with foundations; the 2020 International Conference of NGOs and the work of the NGO-UNESCO Liaison Committee, which are all referred to in documents 212 EX/36 and 212 EX/36.INF.
The 212th session of the UNESCO Executive Board will take place from 6 to 20 October 2021 at Headquarters in Paris.