See all the episodes of the Engineering Leaders Podcasts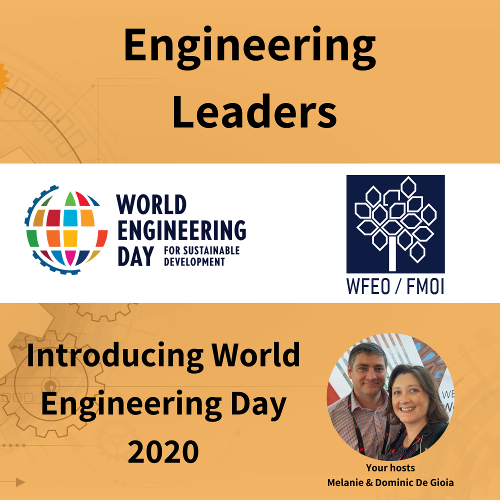 This is not your usual Engineering Leaders episode.
Back at the World Engineering Convention in November 2019, we were asked to pitch an idea.
The World Federation of Engineering Organisations asked us to help promote the very first World Engineering Day for Sustainable Development on the 4th of March.
In this mini-series, we hope to give everyone a bit of insight into what each goal actually means and how engineers globally are working to achieve them.
To really understand how engineers got on board with the UN's Sustainable Development Goals, …. we think the best person to explain that, is none other than the recent past president of the WFEO, Dr Marlene Kanga.
So to prepare you for World Engineering Day on the 4th of March, just about every day in February you will be able to hear a new podcast. One engineer will chat to us about their work with one of the UN SDG's.
If you want to know more about the World Engineering Day, check out the dedicated website at https://worldengineeringday.net/