FEIAP's 30th General Assembly and 6th International Convention
July 27 @ 8:00 am

-

July 29 @ 5:00 pm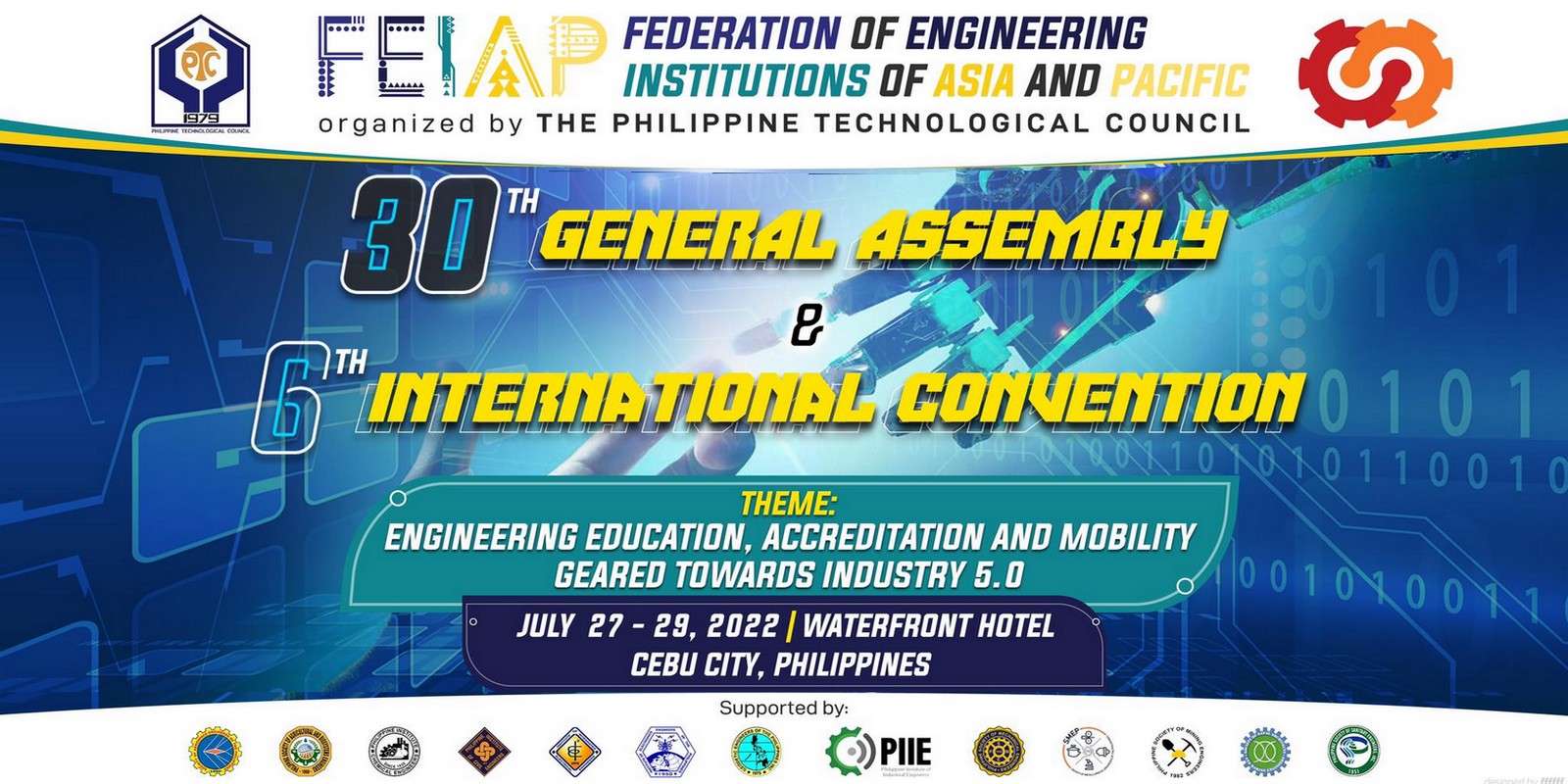 The Philippine Technological Council, a National Member of WFEO, is pleased and honored to host the Federation of Engineering Institutions of Asia and the Pacific, FEIAP's 30th General Assembly and 6th International Convention with the theme "Engineering Education, Accreditation and Mobility Geared Towards Industry 5.0" from 27 to 29 July, at the Waterfront Hotel, Lahug, Cebu City, Philippines.
FEIAP, an international member of WFEO, undertake these above activities annually and serve as avenues for lively and fruitful discussions among professional engineers on technological advances and issues relevant to the practice and advancement of the engineering professions in and around Asia and the Pacific regions. These are done in ways that are mutually beneficial and highly supportive of the member economies' sustainable socio-economic development objectives.
We expect engineering professionals from participating economies to learn, exchange ideas, and gain insights and knowledge from international experts that will enable them to level up to international benchmarks of education, practice and services.