8th African Engineering Week
November 7 @ 8:00 am

-

November 11 @ 5:00 pm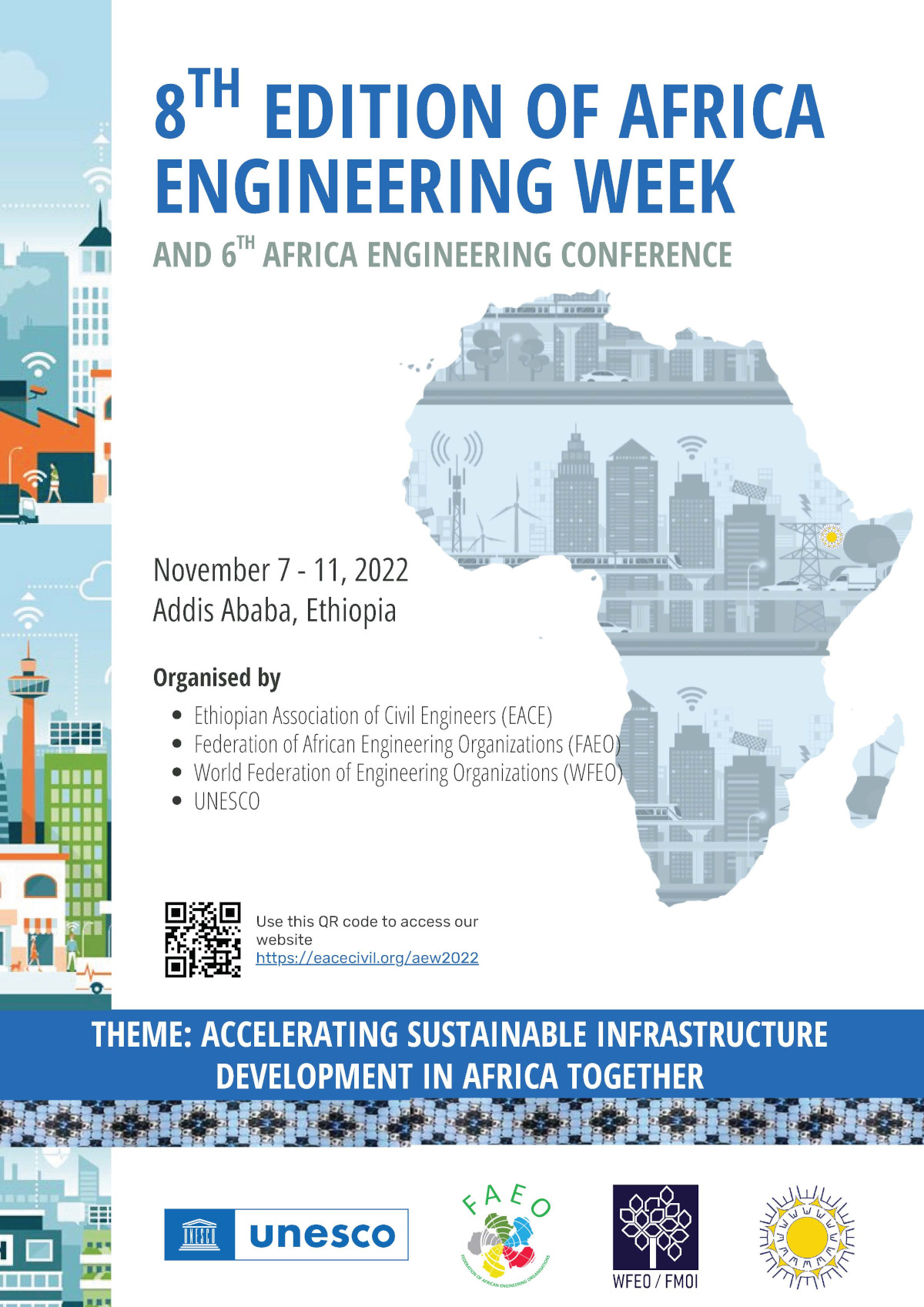 This year's UNESCO Africa Engineering Week (AEW) and Conference will be hosted by the Ethiopian Association of Civil Engineers and will be held from November 7 to 11, 2022 in Addis Ababa the capital city of Ethiopia, under the theme: "Accelerating Sustainable Infrastructure Development in Africa Together".
The event is organised in collaboration with the Federation of African Engineering Organizations (FAEO), WFEO and UNESCO.
Infrastructure is crucial for facilitating economic development and a better quality of life. This has been well recognised in both the AU's Agenda 2063 Goals and the UN's Sustainable Development Goals (SDG's). Whilst Goal 10 of the AU Agenda 2063 states "World class infrastructure crisscrosses Africa", SDG Goal 9 is "Build resilient infrastructure, promote inclusive and sustainable industrialization and foster innovation".
The purpose of this conference is to examine how the development of such infrastructure can be undertaken in a sustainable manner to help raise living standards, assist in the exploitation of our natural resources, improve health, industrialize.
This will be examined under the sub-themes of:
Energy
Construction
Information and Communication Technology
Transportation
Water and Sanitation
Partnerships and Financing
Infrastructure Partnership