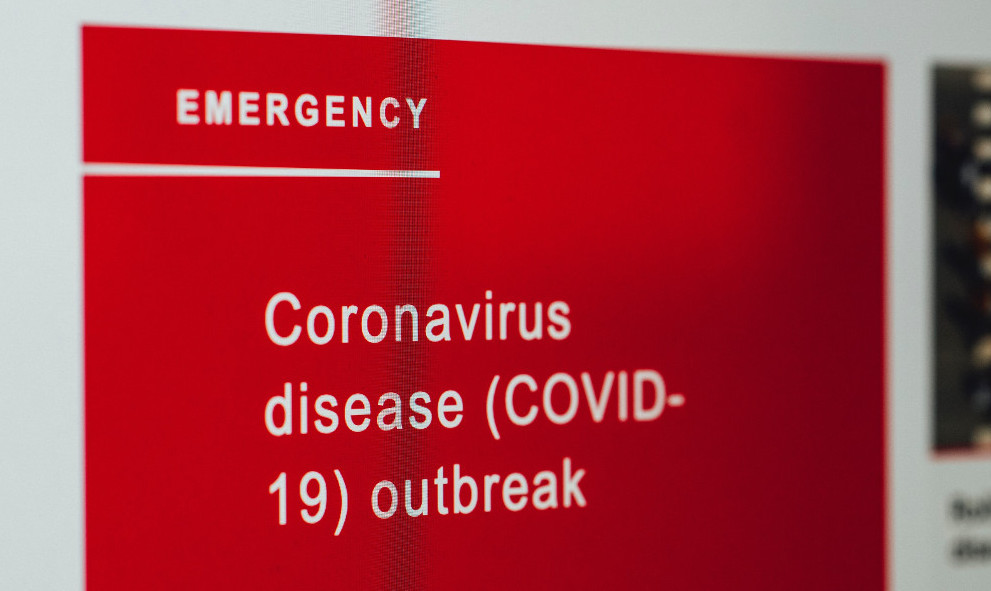 Germany appealed to the public to download the new smartphone app "Corona-Warn-App" to help break the chain of coronavirus infections, one of several such apps that European governments hope will revive travel and tourism safely.
The Corona-Warn-App, now available for Apple and Android devices, uses Bluetooth short-range radio to measure close contacts between people and issues a warning should one of them later test positive for COVID-19.
www.reuters.com – Germany launches coronavirus app as EU eyes travel revival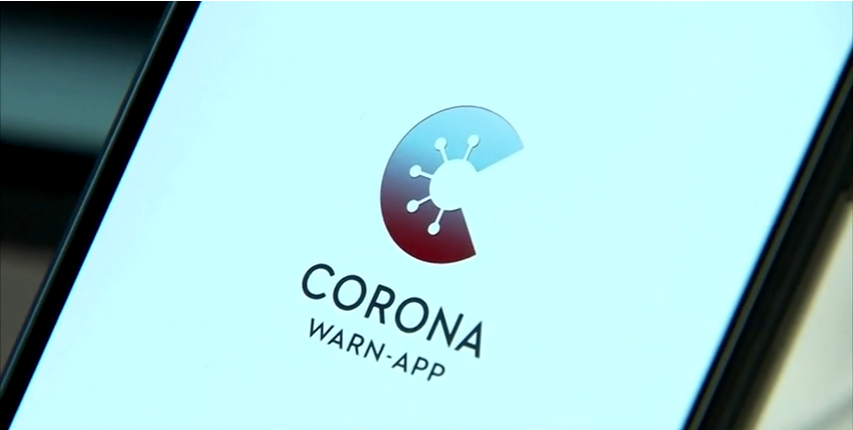 The private sector has shown reactivity amid the Covid-19 outbreak and the need of shifting some industrial sectors to assist the medical response.
This goes from retooling production lines from industries originally not related to the healthcare system, to initiating a R&D effort to find cures and vaccines options.
Forbes has issued a monitoring report on these initiatives:
www.forbes.com – Coronavirus Business Tracker: How The Private Sector Is Fighting The COVID-19 Pandemic
Facing the shortage of essential medical material such as masks and respirators, industrial in various sectors and 3D printing specialists have set many initiatives to assist, most of them listed in:
www.3dprintingindustry.com – 3D Printing Community responds to COVID-19 and Coronavirus resources
The Decathlon initiative:
today.rtl.lu – Hospitals turn to snorkel masks to ease respirator overload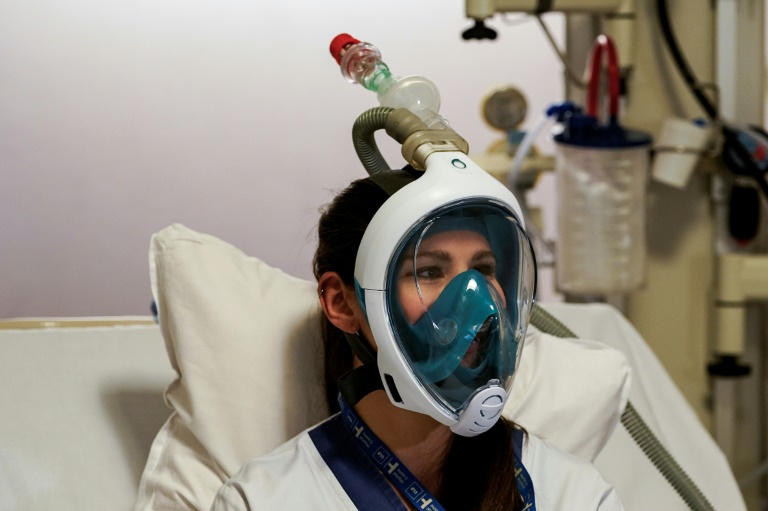 A medical worker tests a Decathlon snorkeling mask, with a 3D-printed respiratory valve fitting attached, at the Erasme Hospital in Brussels / © AFP
www.businessinsider.co.za – Covid-19: Spanish police ask for snorkel mask donations to build makeshift ventilators
To treat Covid-19 patients, an alternative to ventilators is proposed by the Negative Pressure Ventilator (NPV), dubbed exovent, which is non-invasive, so patients won't need to have their windpipes intubated. Instead, they can remain conscious, take medication and nutrition by mouth, and talk on the phone. It can be used on a normal ward, keeping patients out of intensive care.
www.theengineer.co.uk – Exovent iron lung concept offers alternative to Covid-19 ventilators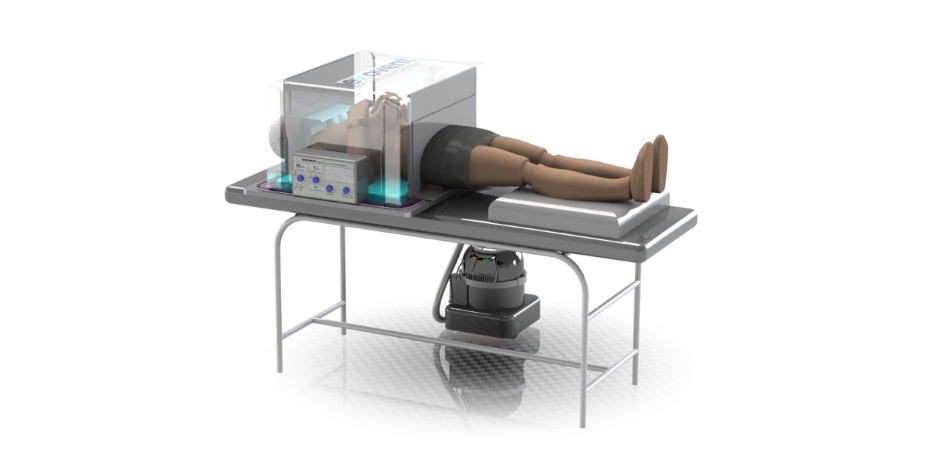 Exovent (Credit-John-Hunter-Steer-Energy)
A small Italian company has used 3D printing technology to quickly produce oxygen valves to treat some coronavirus patients.
www.reuters.com – Italian Start-Up 3D Prints Valves to Help Coronavirus Patients – By Reuters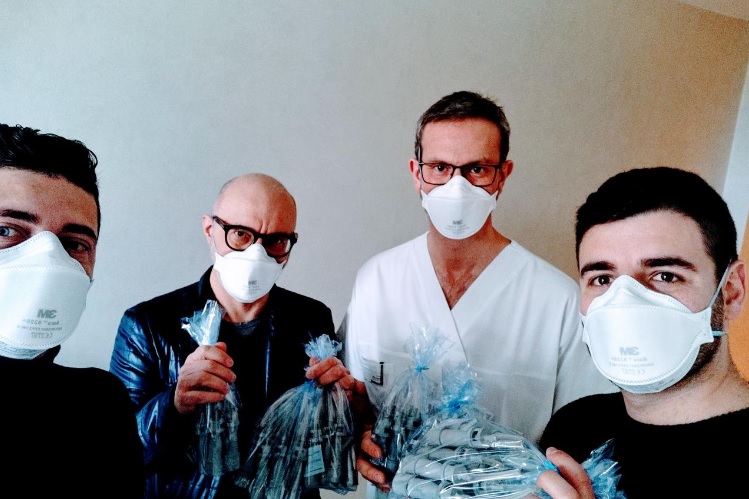 A staff of the Italian start-up Isinnova company shows valves produced with a 3D printer for hospitals are seen near the northern Italian city of Brescia, in Chiari Italy March 15, 2020. CRISTIAN FRACASSI/Handout via REUTERS
A team of researchers at the University of Windsor's Faculty of Engineering has designed an innovative face shield and hands-free door opener to help fight the spread of COVID-19.
www.windsor.ctvnews.ca – Innovative COVID-19 prevention products developed by UWindsor engineering team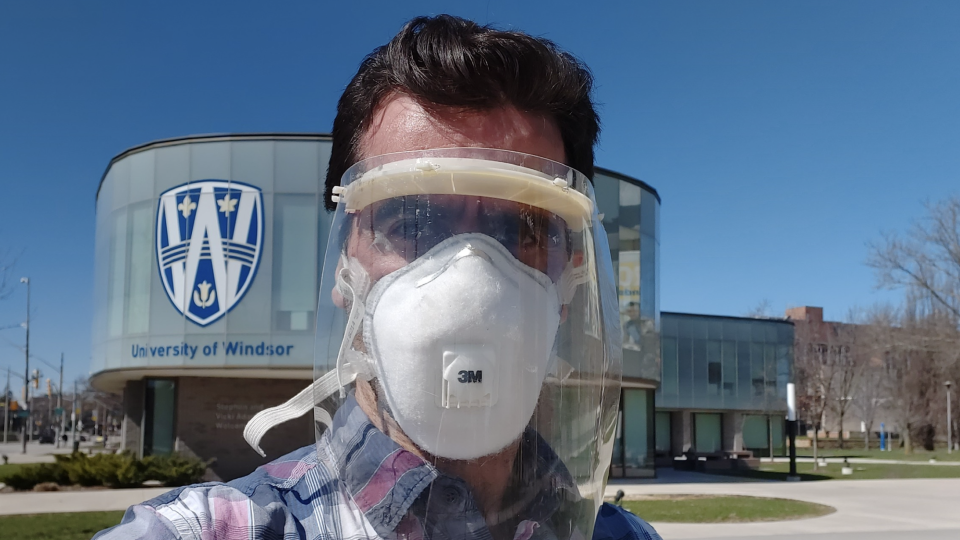 Hamed Kamari and researchers at the University of Windsor's Faculty of Engineering have designed an innovative face shield in Windsor, Ont., on Friday, April 3, 2020. (Courtesy Hamed Kamari)

The French hospital Cochin has set up a makeshift 3D printing factory in its building to help produce medical necessities as the country continues to be overwhelmed by COVID-19.
www.newseu.cgtn.com – French hospital's makeshift medical 3D printing factory
Coronavirus: French hospital to 3D print medical equipment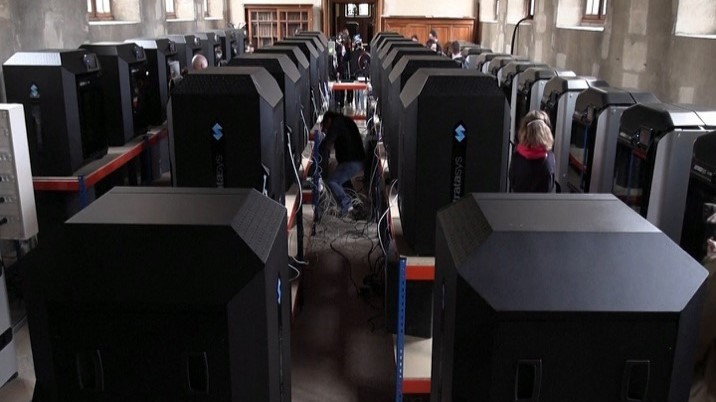 All 60 3D printers are packed into one of the hospitals halls. /Reuters
Projects include finding ways to decontaminate N95 masks for reuse, converting sleep apnea machines to ventilators and finding ways to remotely control ventilators, in addition to other research.
www.dailycal.org – UC Berkeley engineering faculty, students mobilize to assist in COVID-19 relief effort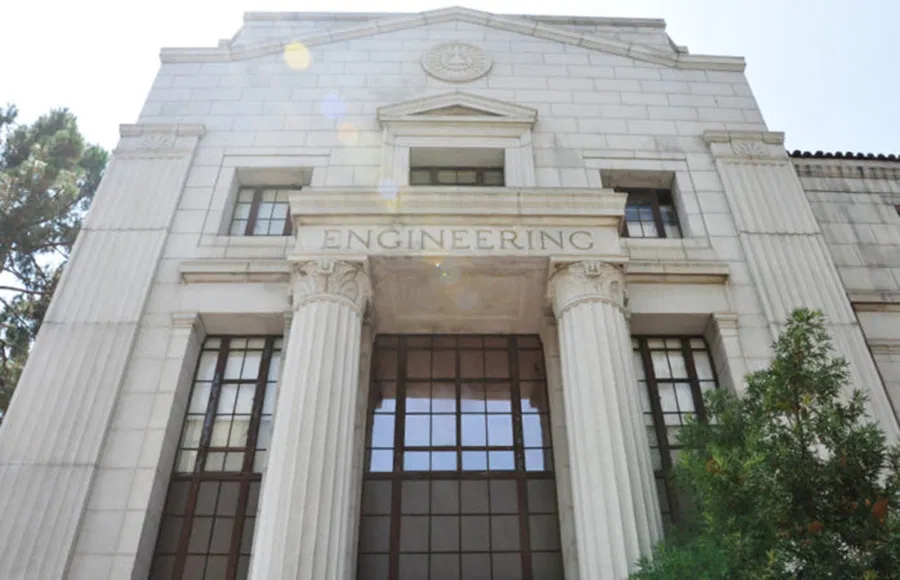 The U.S. Food and Drug Administration issued an emergency use authorization for a blood purification system to treat patients 18 years of age or older with confirmed Coronavirus Disease 2019 (COVID-19) admitted to the intensive care unit (ICU) with confirmed or imminent respiratory failure.
www.fda.gov – US Food & Drug Administration (FDA) Authorizes Blood Purification Device to Treat COVID-19

Around the world, there are a plethora of engineers, physicists, scientists, and otherwise just normal people making superhuman efforts at fighting back against COVID-19. There are thousands of collaborative engineering efforts against COVID-19 taking place each and every day. From 3D printed masks to mechanical ventilators, the STEAM community is putting up a solid fight back against the coronavirus.
www.interestingengineering.com – How Engineers are Contributing to the Fight Against the Outbreak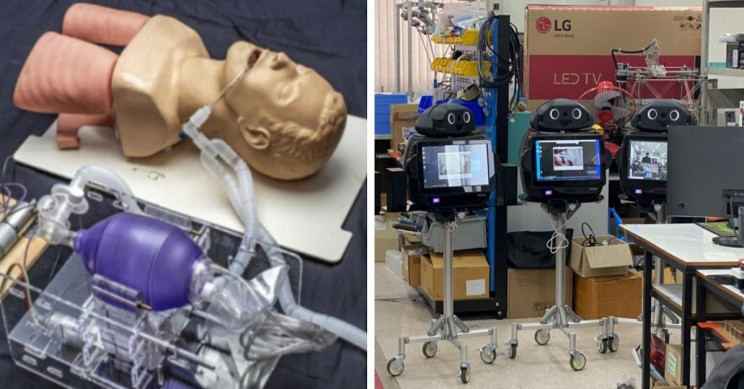 Across the world, governments and health authorities are working together to find solutions to the COVID-19 pandemic, to protect people and get society back up and running. Software developers are contributing by crafting technical tools to help combat the virus and save lives. In this spirit of collaboration, Google and Apple are announcing a joint effort to enable the use of Bluetooth technology to help governments and health agencies reduce the spread of the virus, with user privacy and security central to the design.
www.apple.com – Apple and Google partner on COVID-19 contact tracing technology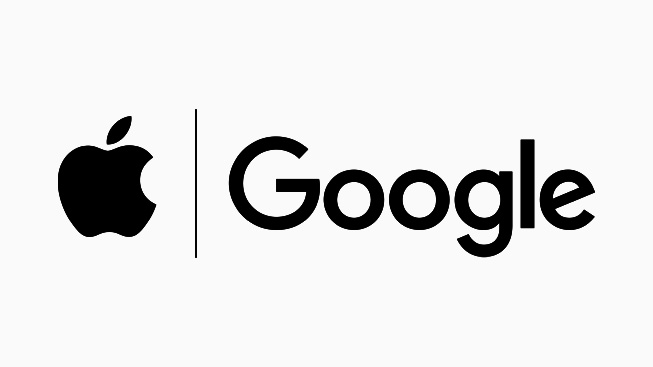 Researchers are pivoting their work to tackle the many engineering problems associated with the global coronavirus pandemic.
You will find in the following article four ways that engineers are using technology to tackle the coronavirus pandemic.
www.futurity.org – 4 ways engineers aim to save lives during covid-19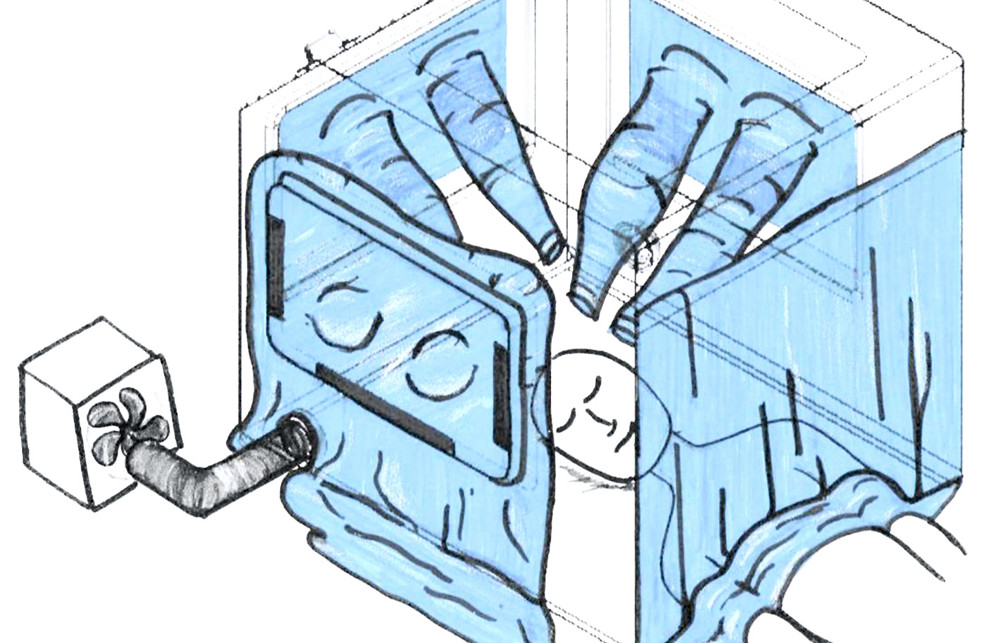 Among other projects, engineers are working to develop a respiratory isolation box, sketched here. (Credit: Joyce Wong/Boston U.)

UN DESA News: COVID-19 response demands better use of science and technology.
The response to the COVID-19 pandemic, with around 2.5 million confirmed cases so far, requires a far more collaborative relationship between scientists and policymakers, and the fruits of scientific research, including potential vaccines, must be shared universally says the United Nations Department of Economic and Social Affairs (UN DESA) on the 50th anniversary of the first Earth Day.
www.un.org – UN DESA News: COVID-19 response demands better use of science and technology